Forty years after the first Earth Day, it's easy to forget how far the U.S. has come in protecting the environment. Many of the biggest problems of the past are close to being solved—though others remain stubbornly resistant to repair. Here, then, are just some of the US's most important environmental laws, crises and trends of the past four decades.
What's on your list? What would you add? What do you think are the biggest victories, the most important trends, the lost opportunities and future problems facing the environment? Share your thoughts in our comment section at the bottom of the page.
Burning river symbolizes pre-Earth Day environmental calamities
In 1969, the Cuyahoga River in Ohio literally caught fire. A virtual sewer for oil and industrial chemicals, the Cuyahoga became a symbol of the ecological cost of unchecked pollution, and a rallying point for those who wanted to stop it.
Landmark environmental laws pass with massive bipartisan support
Today, when environmental issues are the stuff of partisan warfare, it's hard to remember that ecologically-friendly laws were once acclaimed by most of the political spectrum. The National Environmental Policy Act (NEPA), which established the first federal environmental agency and required environmental impact studies for all major federal projects, passed the Senate unanimously. Richard Nixon's first official act of the 1970s was to sign that bill into law. Nixon, in fact, signed virtually all of the most important environmental laws of that decade:
The clean air act, 1970
The clean water act, 1972
The endangered species act, 1973
Together, those four laws (including NEPA) form the backbone of American environmental protection. Indeed, it's impossible to imagine what the American ecosystem would look like without these laws. Unfortunately, though they've been renewed by subsequent Congresses and Presidents, portions of each are being gutted by court decisions and lack of enforcement resources.
Love Canal inspires a grassroots movement
This town in upstate New York became synonymous with toxic pollution when buried drums of chemical waste began leaking out and poisoning residents. One EPA official wrote that "puddles of noxious substances…were in their yards, some were in their basements, others yet were on the school grounds. Children returned from play with burns on their hands and faces. And then there were the birth defects…." The citizens of Love Canal organized to fight for a clean-up and compensation, and their example inspired a generation of local groups and leaders who battled hazardous waste dumps, chemical plants, landfills and the like in their own communities.
Getting the lead out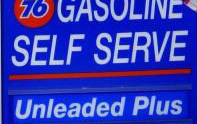 Though lead has been recognized as a poison for thousands of years, and no less a personage than Benjamin Franklin decried its "mischievous Effect," the metal was ubiquitous in paint and gasoline, exposing children to neurological and organ damage. Finally, in 1975, with the mandated use of catalytic converters in cars, unleaded gas began to replace leaded. Lead-based paint was banned in '78, and in 1986 the Safe Drinking Water Act limited lead in municipal water systems.
Accidents nearly kill the nuclear industry; climate change resurrects it
In 1979 the Three Mile Island nuclear power plant in Pennsylvania suffered a partial core meltdown. The official accounting of the accident is that no serious radiation leak occurred, but slow responses to and terrible communication about the crisis added to the fear and outrage. Nine years later, a truly terrible disaster unfolded in Ukraine, when the Chernobyl nuclear plant exploded, killing hundreds and poisoning thousands. The industry in the US has seen almost no new construction since Three Mile Island—though now many prominent environmentalists promote nuclear as an alternative to coal-fired power, which contributes to climate change. The Obama administration recently approved loan guarantees for construction of a pair of plants in Georgia.
Oil spills generate public outrage
Spills have been around as long as there's been an oil industry, but the biggest ones have sparked public anger and policy changes. A 1969 spill off Santa Barbara, for instance, helped inspire the first Earth Day. But none were as bad as the crash of the Exxon Valdez supertanker. Its pilot was drunk when he drove the ship aground in an Alaska bay, and the resulting spill of nearly 11 million gallons of oil made for heartbreaking images of blackened and dying wildlife. The social impact of these spills: public distrust of oil companies; limits on offshore drilling; and laws requiring safer, double-hulled tankers.
Environmental justice vs. environmental racism
In the 1980s and '90s, government agencies from the General Accounting Office to the EPA confirmed what non-profits and community activists had been saying for years: that race has been the most important factor in the siting of hazardous waste facilities—trumping even poverty. The civil rights and environmental movements converged in a national effort to rectify that trend with calls for "environmental justice." Their efforts resulted in federal policies that are supposed to ensure that local communities have a chance to fight polluting facilities in their midst. It was a big victory—but the fight continues to make it a victory in practice as well as on paper.
The ozone hole inspires international treaties
In the late 1980s, scientists discovered that certain chemicals, notably CFCs, used in refrigerators, destroyed ozone particles in the atmosphere. The ozone layer filters out harmful types of solar radiation, and scientists predicted the chemicals would deplete it. Their prediction became alarmingly realized when NASA measured a hole in the ozone layer over Antarctica. But the international community found common ground on the issue, when every country represented in the United Nations signed on to the Montreal Protocol on Substances That Deplete the Ozone Layer. The agreement banned the use of most ozone depleting chemicals, and recent research shows that the ban is working, and the ozone layer is repairing itself.
A market solution to acid rain
When forests and lakes in the Northeast (also Europe and elsewhere) started dying in the 1960s, scientists identified an unlikely culprit: rain. Pollutants mainly from coal-fired power plants in the Midwest were rising up into the air, and through chemical processes turning water vapor in clouds more acidic than normal. When those clouds rained acidic water, it devastated the landscape. Rather than simply banning the pollutants, the feds created a cap-and-trade system that limited acid rain-causing emissions—but also gave companies pollution credits that they could buy and sell on the open market. The system worked: acid rain has been reduced below target levels at about a quarter of the expected cost, according to the EPA; more important, once-sick landscapes have begun to recover. If governments implement a serious carbon-reduction program to address climate change, cap and trade is probably the method they'll use.
Is it getting hot in here?
Whether climate change is really happening makes for a furious political controversy. Despite the political fights, and despite blunders and cretinous behavior by some climate researchers, the vast majority of climate scientists—including U-M's many climate scientists—believe that carbon emissions are causing global warming and climate change. Will any nation impose serious carbon limits on itself? Is there any way to reach international agreements to reduce carbon emissions? That's the question of the day, and it will be fascinating to see how we answer it, and how we look back on this debate in another 40 years.
Environmentalism goes mainstream
Though environmentalists are caricatured as Birkenstock-wearing, granola-eating tree-huggers, being "green" has become a basic cultural stance. Environmental education appears in the earliest grades at school; recycling is mandated in thousands of communities; and corporations strive to be—or at least to seem—earth-friendly. As U-M professor Rachel Kaplan, an expert on environmental psychology points out, "environmental issues have become much more central in many aspects of American culture" than they were 40 years ago.