"I had gone to concerts and listened not only with my ears, but with my nerves, my mind, my heart." — George Gershwin
It would be no surprise to find scholars at the University of Michigan School of Music, Theatre & Dance whistling "Nice Work If You Can Get It" these days. One of the many sparkling songs written by George and Ira Gershwin, it is emblematic of the clever lyrics and catchy tunes penned by the legendary songwriting brothers whose body of work is now undergoing the most extensive scholarly review in history by SMTD students and faculty. Nice work indeed!
Titled the University of Michigan George and Ira Gershwin Critical Edition, this new undertaking, announced in September, is the result of a partnership with the estates of George and Ira Gershwin to provide U-M music scholars complete access to all of the Gershwins' private papers, compositional drafts, and original scores to create the first-ever critical edition of their works.
The agreement also allows SMTD to create new definitive scores and parts for Gershwin compositions, the first time an effort will be made to establish authoritative performance material that accurately reflects the composer's and lyricist's intent.
Importantly, the edition will catalyze a broad educational effort on campus, known as the Gershwin Initiative, including student performances of the Gershwins' music, new courses, and scholarly symposia of national reach and impact.
Under the leadership of an advisory board comprising a range of leading musicians and scholars, Gershwin Critical Edition researchers will document and analyze, note-by-note and word-by-word, the treasure trove of works featuring music by George Gershwin and lyrics by Ira Gershwin—including Porgy and Bess, often considered America's greatest opera—as well as the celebrated instrumental works by George Gershwin.
"The U-M Gershwin Initiative exemplifies how the arts thrive within a great research institution," says U-M President Mary Sue Coleman. "With this project, the University of Michigan celebrates and protects the brilliant contributions of two of America's most legendary artists, while elevating arts scholarship and performance opportunities for faculty and students in the School of Music, Theatre & Dance."
A family affair
The partnership between the Gershwin families and U-M was initiated by Todd Gershwin, BA '97 (kinesiology), grand-nephew of George and Ira Gershwin and the son of Marc Gershwin. The project will be overseen by Mark Clague, U-M associate professor of musicology and director of research, who will serve as editor-in-chief of the edition.
"Preserving the legacy and sharing the genius of both George and Ira Gershwin is a primary goal of creating a critical edition of his work," says Marc Gershwin, nephew of George and Ira Gershwin and majority member of the Marc George Gershwin LLC and trustee of the Arthur Gershwin Testamentary Trust, the owners and administrators of George Gershwin copyrights.
These sentiments were echoed by Michael Strunsky, nephew of Ira Gershwin and trustee of the Ira and Leonore Gershwin Trusts, which owns and manages Ira's copyrights. "The Gershwin songbook has maintained its popularity throughout the last century and shows no signs of stopping. It is very much America's music and we look forward to securing its future legacy through this important research."
The entire critical edition will take years to complete and consist of seven series and a total number of between 35-45 volumes, to be made available in book and electronic forms. Each volume will contain an introductory essay concentrating on the genesis of the composition, as well as critical commentary that explains editorial decisions and allows artists to engage more authoritatively with the music as interpreters.
"We are profoundly grateful for this generous gift from the Gershwin estates," says Dean Christopher Kendall. "SMTD is ideally suited to this exciting project: It is a center of internationally recognized American musicology and theoretical studies, and an arbiter of excellence in the fields of classical music, jazz, opera, dance and musical theatre—all of which figure strongly in the Gershwins' music."
The critical need for a critical edition
The George and Ira Gershwin Critical Edition will give conductors, musicians, performers, scholars, and audiences greater insight into the Gershwins' original material and, in many cases, offer the first performance materials to accurately reflect the creators' vision.
In addition to Porgy and Bess, famous works to be included in the scholarly review include George Gershwin's Rhapsody in Blue, An American in Paris, Concerto in F, and Cuban Overture, along with the scores that the brothers wrote together for more than two dozen Broadway and Hollywood musicals, resulting in some of the most recognizable and beloved songs in American music history. Among the dozens of immensely popular songs they crafted together were "I Got Rhythm," "S Wonderful," "Embraceable You," "Funny Face," "They Can't Take That Away From Me," and "Love is Here to Stay," to name just a few.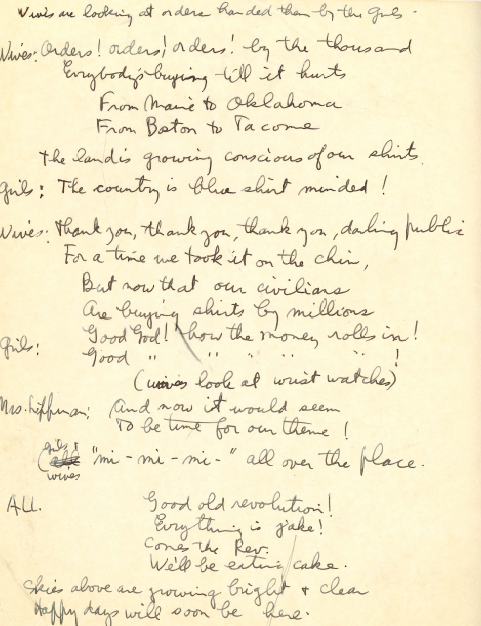 The Gershwins' works have never received the benefit of scholarly editing, partially due to George Gershwin's premature and tragic death from a brain tumor at age 38. While readily accessible in print and recordings, the scores and parts to many Gershwin works circulate in substandard editions—often hard-to-read photocopies of handwritten scores—that contain notational errors and confusing inconsistencies. Even such notable scores as Porgy and Bess and Rhapsody in Blue circulate in problematic editions that diminish performances by wasting rehearsal time, at best, and, at worst, causing performance errors.
"Traditional musical scores are highly precise and prescriptive," says Clague. "Yet as a composer, George Gershwin sometimes presents a framework that gave performers room for invention. To determine the exact notation for his work always requires detailed research as well as musically sensitive interpretation."
This long-overdue scholarship elevates the Gershwins' work into the pantheon of America's greatest composers, on library shelves and music stands alongside the music of Stephen Foster and Charles Ives and such canonic European masters as Bach, Beethoven, and Brahms.
Preserving a legacy, enriching an education
For the School of Music, Theatre & Dance, the U-M/Gershwin Initiative will provide unique educational opportunities for students across all departments, beginning with musicology, already considered one of the premier centers for American music studies in the nation and the world.
Since 1988, SMTD has housed the American Music Institute (AMI) "to foster collaborative investigation of musical life in the United States." A number of projects fall under the AMI aegis including Music of the United States of America (MUSA), a 40-volume series of notated scholarly editions of American musical compositions. In addition, AMI was the headquarters for the editing of the second edition of The New Grove Dictionary of American Music (aka "Amerigrove"), under the direction of U-M musicology professors Charles Garrett and Mark Clague. Now, with the Gershwin Initiative, the school further establishes its status as a preeminent source of American music scholarship.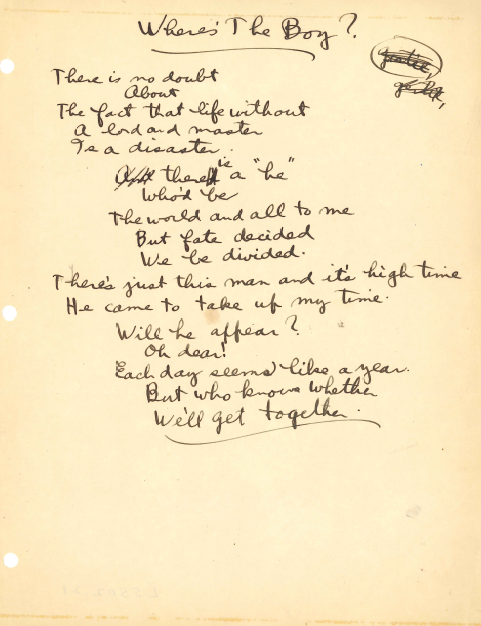 "With Amerigrove, the core knowledge in the field of American music has been broadened and deepened by researchers at U-M working closely with scholars around the world," says Clague. "The Gershwin Critical Edition extends this work by exploring musical creativity at the crossroads of musical routes at which blues, jazz, popular song, the Broadway stage, and, of course, the Western European tradition all intersect. We want to celebrate the magic of the Gershwins' distinctly 'American' imagination and share our research with students, scholars, musicians, and audiences across the globe."
In creating the critical edition, musicology and music theory doctoral students will act as production and editorial assistants, learning about the publishing process and about the Gershwins' music.
At the same time, performance majors in virtually all of the music departments, as well as theatre, musical theatre, and dance, will benefit from having the Critical Edition created at SMTD. They will be afforded the honor of participating in test performances, workshops, concerts, and recordings of the newly researched scores and songs as well as other productions featuring the Gershwins' music.
Other educational impact might include a graduate research seminar on the Gershwins, courses on the principles and practices of scholarly editing, classes on the Gershwins and American culture, and the appointment of a Gershwin Fellow (a visiting scholar or artist) who would contribute a volume to the Gershwin Edition, direct performances of a show, and/or teach one or more courses at U-M.
Ultimately, the initiative will have a direct impact on every area of study within the school. For years to come, students will experience the exceptional benefits and extraordinary prestige of studying at the institution where the Gershwin name will be forever associated, and the Gershwin legacy will be protected, preserved, and celebrated.
(This article appears courtesy of the Fall 2013 edition of Michigan Muse, the alumni magazine of the School of Music, Theatre & Dance.)