Words matter … and imagination counts
My first novel, The Martlet's Tale, was published 50 years ago, in 1966. My editor at J.B. Lippincott (a publishing company long-since defunct) was a white-haired woman called Tay Hohoff who had nursed another debut novel into existence six years before. That book was Harper Lee's To Kill a Mockingbird, and it became a classic, omnipresent in the high-school curriculum and selling millions of copies. Ms. Hohoff was in her late 60s by the time she took me on: a small, chain-smoking, gravely voiced figure of great if unassuming authority, who would no doubt not have permitted her Alabama protégé to release unedited what became Go Set a Watchman last year.
After so long and resolute a silence, the publication of Ms. Lee's second text proved an unwelcome shock. Whether it will sully or diminish her reputation I doubt, but — like the many posthumous publications of Ernest Hemingway, Malcom Lowry, and others — it called into question the work that went before. Such books swell bank accounts, perhaps, but do nothing to increase achievement or artistic legacy. The drafts of works-in-progress are often best left alone.
These thoughts are prompted by the Feb.19 death of Harper Lee at age 89. She had something to say and she said it; then, or so it would seem, she withdrew. Other authors — this one among them — get into the habit of publication and happily embrace the chance to keep on keeping on. If we don't get it right the first time, we tell ourselves, there's always the next and the next. Since that apprentice effort, I've published nearly 30 books and edited a dozen more. And though none of them have had a fraction of the impact made by that other first novel from Lippincott, I go to the desk each morning with the conviction that words matter and imagination counts. The mirror belies this, of course, but I still feel like that youngster who thought the world would change when a book by Delbanco appeared.
It hasn't — or not for the better. Nuclear disarmament remains conjectural; poverty and hate and violent conflicts remain; dictators and human traffickers and drug dealers thrive. The climate (both actual and metaphoric) grows more heated, year by year. 2016 is the hottest year on record, and though these old bones welcome warmth I remember with real fondness the blizzards of my youth. The calendar of a long life entails its own contradiction: One more day means one less . . .
Write long and prosper
So I find myself considering what lasts, what fades away. "The death of the novel" has been so long predicted and so often disproved that the phrase comes to feel, a little, like Chicken Little's warning that the sky is falling down. It hasn't happened yet, of course, and more books are being published now than was the case ever before. Or, rather, Phoenix-like, the form is constantly reborn. The graphic novel nowadays bears only a distant relation to the work of Joseph Fielding; what
Northanger Abbey
and
Fifty Shades of Grey
have in common is only the genre to which they belong.
So it's foolish as well as fruitless to lament the passing of a mode to which one aspired when young, and many of my students in the writing program here at U-M — including Jesmyn Ward, who won the National Book Award for her second novel, and Chigozie Obioma, who was short-listed for the Booker Prize for his first novel — have good reason to believe their careers will prosper.
Yet I can't shake the sense that the world of words I entered is not the one that at present exists; the industry has altered almost beyond recognition. Nor can I say, in simple truth, that I would have persevered in this long-cherished occupation had I known, 50 years ago, what I know today. More likely I would have done what so many of the young now do — turned to television writing in New York or screenplays in Los Angeles — and worked in collaboration. That the epicenter of "the writer's trade" has shifted in my lifetime seems inarguable; there's energy abounding in those related genres, and the novel and the novelist are, if not irrelevant, bit players in the show. To write a best-seller nowadays is to have 30,000 readers; to market a successful film requires 30 million who stand in line to pay. To keep on keeping on as artists in isolation is quixotic if not obsessional, and only a fortunate few can stay, as it were, in the game.
The ring of anachrony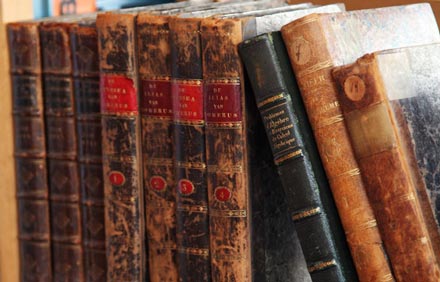 Ms. Lee stayed in by leaving it; her reputation prospered because of her refusal (until old and infirm) to break her public silence. This is a paradox in American life; given a certain degree of fame, the canniest "career move" is to avoid publicity. More people know of Greta Garbo or the reclusive Howard Hughes than those who knew about them when she was a run-of-the-mill starlet and he a man who squired them to nightclubs; more people read J.D. Salinger or, lately, Thomas Pynchon than would be the case if they went on talk shows or kept a Facebook page.
By now the phrase "career move" has a faintly time-worn feel to it, and the ring of anachrony; given the tweets and blogs and self-published memoirs that proliferate today, it has never been simpler to write. Anybody can anoint himself as author, appoint herself the at-least-momentary arbiter of standards and say, "Here's a book."
On the other hand, it's never been more difficult to be a professional writer and make of the profession a life. The idea of a career has changed; a second book (unless the first was a commercial success) grows more difficult to publish than had been the first. Not to mention a seventh or 10th. What I was fortunate enough to do is something few can do today — expect that the next text, and the subsequent one, will be by someone like Tay Hohof edited and by strangers read.