The searcher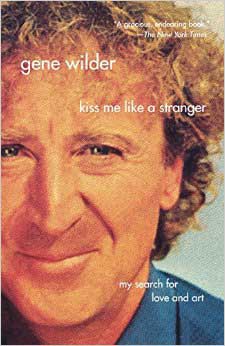 In the wake of Gene Wilder's death on Aug. 29, I found myself revisiting his 2005 memoir, Kiss Me Like A Stranger: My Search For Love and Art (St. Martin's Press). The book lays out the actor's determined path, one that led to great success as a screen comic par excellence.
Wilder's first role in a film was as an undertaker who is kidnapped by the Barrow gang in Bonnie and Clyde (1967). He had a couple of lines of dialogue and a big laughing fit at the end of a joke told by Gene Hackman as they rode away in the undertaker's stolen car. That was it — not much for which to remember Wilder.
Bonding with Brooks
The actor would make his first big impression in The Producers (1967), portraying nervous accountant Leo Bloom, opposite Zero Mostel. Written and directed by Mel Brooks, the film's plot follows down-and-out Broadway producer Max Bialystock (Mostel).
When we first meet Bialystock, he is wooing elderly ladies out of investment money for a scam production that will never see the boards of a legitimate stage. Accountant Bloom arrives on the scene to check the producer's books, and soon discovers financial fraud. A bit rattled, Bloom concocts the idea of producing a mega flop that actually will open. But the show will be so abysmal it will close immediately, thereby allowing the two producers to abscond with the investors' money. No one will audit the books for a flop that closes after opening night, the accountant says.
Excited, Bialystock goes to work to find a truly bad script. Eventually he chooses "a love letter to Hitler" and, in writer/director Brooks' comic imagination, a musical parody of Nazi Germany titled Springtime For Hitler (the original title of The Producers).
A comic is born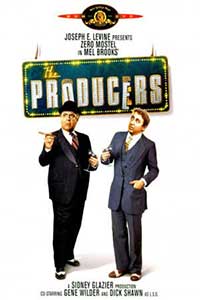 Wilder's first great movie scene occurs between Bloom and Bialystock, as Bloom nervously takes his small blue "security blanket" from a pocket and begins to caress it, as though it were a living thing. Bialystock attempts to snatch it away, and Bloom goes absolutely nuts. Once he calms down he tries to explain:
"I'm sorry. I don't like people touching my blue blanket. It's not important. It's a minor compulsion. I can deal with it if I want to. It's just that I've had it since I was a baby, and I find it very comforting."
Referred to as "the hysterical scene," the moment signaled Wilder's arrival as a quirky comic genius, capable of an escalating mania few actors could duplicate.
Unhinged
Was there special inspiration behind Wilder's rendering of the scene? Actually, yes. In his very honest and personal memoir Wilder tells the story of throwing a ball for his dog, Julie, in Central Park. At one point the ball lands in an empty cement pond. Julie jumps in to retrieve it, and Wilder writes:
"I ran to get her and when I reached the pond, I saw Julie limping on the cold cement as she tried to walk toward me. Now [when filming the hysteria scene] I did a sense memory. I imagined it was Julie I was holding — not a blue blanket — and I was rubbing my cheek against her curly fur, feeling it and smelling it. And then Zero Mostel grabbed her out of my arms and was going to throw her away … and I went crazy." (p.104)
That style of "crazy," complete with requisite scene-stealing crescendo, was a technique Wilder would hone in film after film. There are shades of it in Young Frankenstein (1974), Silver Streak (1976), and Stir Crazy (1980), among others. (Back in 1971's Willy Wonka & the Chocolate Factory, however, critics decried Wilder's manic, often cruel Wonka character as a bit too menacing and threatening for a children's movie.)
An actor prepares
Though comic acting would become his ultimate artistic calling card, Wilder trained as a serious dramatic actor during his early years. Initial thespian forays came in the form of community theater as a teenager is his hometown of Milwaukee. He went on to undergraduate acting courses and roles at the University of Iowa, followed by post-graduate classical training in England at Bristol's Old Vic Theatre School.
After two years of military service, Wilder moved to New York to study with Uta Hagen at the HB Studio. Eventually he earned an audition and admission to the famed Actors Studio for training with Cheryl Crawford, Elia Kazan, and Lee Strasberg. The Actors Studio was known for its adherence to Constantin Stanislavsky's method-oriented style outlined in the textbook An Actor Prepares. Here, Wilder learned strategies for using sensory recall (touch, smell, taste, hearing, pain) in developing character and conveying emotion – thus, the recall of dog Julie in rendering the hysteria scene for The Producers.
It was during the time he began preparing acting scenes for critiquing at The Actors Studio that he dropped his birth name, Jerry Silberman, and became Gene Wilder — a professional name change made from an amalgamation of Gene (from Eugene Gant, the protagonist of Thomas Wolfe's coming-of-age novel
Look Homeward Angel)
and Wilder (from the American novelist/playwright Thornton Wilder).
Before transitioning to film in the late 1960s, Wilder had impressive success as an actor on the New York stage and on television, working with some of the era's top performers: Michael Redgrave in Graham Greene's The Complaisant Lover; Kirk Douglas in One Flew Over the Cuckoo's Nest (portraying stutterer Billy Bibbit); Anne Bancroft in Bertolt Brecht's Mother Courage, fortuitously meeting future collaborator Mel Brooks when he came to visit future wife Bancroft); Eartha Kitt and Hugh O'Brian in The Wingless Victory, a "Play of the Week" television production; and Helen Hayes in a summer tour of The White House.
In tracing his "search for art" in his very readable and personal memoir Wilder recounts the inexplicable and often unexpected compulsion "to pray" that plagued him as a young man. He refers to the compulsion as "My Demon," and maintains that it would be acting, "being on the stage that saved me from myself. When I was in a play, I was safe." (p.29)
Movies with Mel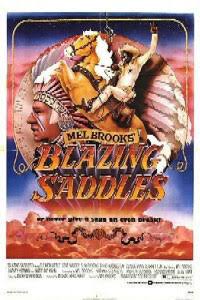 After Wilder's death at age 83 in August, many tributes to his comic genius linked the actor's work with director Mel Brooks, beginning with The Producers. Yet looking back at the Wilder-Brooks films, it is surprising to note that many were less than critical/box-office successes at the time of their release.
In fact, critics initially wrote off The Producers as an exercise in bad taste and crude humor. Brooks' western parody Blazing Saddles (1974) may have delighted audiences with its broad, comic emphases on Hollywood genre stereotyping, but critics still decried its crass and bawdy style.
It would take the passage of time, repeated television screenings, and home movie rentals before many of Wilder' films came to be regarded as cult classics that are now regularly listed among cinema's greatest comedies.
Final thoughts
Wilder's early films with Brooks inspired a personal reckoning that would shape the trajectory of the actor's film career. Though he had trained for and enjoyed tremendous success in theater as a serious dramatic actor, comedy was his real forte. A favorite quote of mine from his memoir affirms this understanding of his great artistic achievement.
"Comedy is hard — if you're not a comic actor. And drama is hard if you're not a dramatic actor. Some actors are blessed with the talent to be good in both — Spencer Tracy and Cary Grant, for example. I wish I were blessed that way, but I'll never be as good in drama as I am in comedy. Still, good acting is good acting. As Bette Davis told Paul Henreid at the end of the film Now, Voyager, 'We have the stars, Jerry — why ask for the moon?'" (p.102)
We miss you, Gene Wilder. Thank you for the joy you brought to filmgoers!