An #OscarsNotSoWhite Ceremony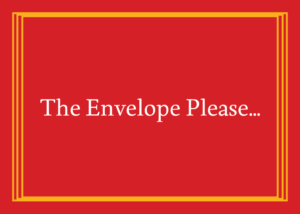 Is there a more perennially exciting and conversation-worthy cultural event than the annual Oscar ceremony?
Surprise winners, surprise losers, Red Carpet gown and tuxedo assessment, good and not-so-good acceptance speeches, a host who nailed it, a host who didn't, categories with films few have seen and most never will.
Part of the intrinsic drama about the Oscars over the years is tied up in that mysterious parental organization, the Academy of Motion Picture Arts and Sciences (AMPAS). Members of the Academy number in the thousands. They are invited in by an existing member and are predominantly white and male. Members can vote in their specialty categories, and all members get to vote for nominees in the major categories. Many mark their ballot out of loyalty or hearsay. Many don't bother to vote.
These membership vagaries point to the reasons why the Academy Awards themselves often differ from pre-Oscar selections by the various artist guilds: the Screen Actors Guild (SAG), Directors Guild of America (DGA), Writers Guild of America (WGA), and so on.
The gaffe
That said: The source of this year's Oscar drama — as everyone on the face of the earth has heard by now — came not from the Academy but a botched envelope handover by  PricewaterhouseCooper's vote-audit custodians. That led to the notorious end-of-telecast mix-up over the Best Picture winner.
Simply put, that gaffe made my heart sink. I had long touted Moonlight as a singularly remarkable motion picture that in theme, directing, acting, and historical importance stood above all the other contenders for the Best Picture award. It hurt when La La Land producer Jordan Horowitz, having discovered the error, took to the stage, leaned into the microphone and in a rather pedestrian announcement shouted, "There's a mistake! Moonlight, you guys won Best Picture!"
A missed moment
"You guys???"  In an article in The New York Times the day after the mistake, reporters Cara Buckley and Brook Barnes echoed my feelings precisely: ". . . for the Academy, which had been criticized last year for #OscarsSoWhite, there might have been something of a missed moment: Instead of a proper celebration of Moonlight with its all-black cast and touching personal narrative, there was a televised scene of confusion, disbelief, and astonishment." (Feb. 27,2017.)
That just shouldn't have happened because in so many ways the 2017 Oscar event evidenced a laudable turnaround from last year, most notably in the nominations of seven actors and actresses of color: Denzel Washington, Ruth Negga, Viola Davis, Naomie Harris, Octavia Spencer, Mahershala Ali, and Dev Patel. Add in the full ensemble casts of Moonlight, Fences, and Hidden Figures, and you find others who could be considered worthy of Oscar bids: Jovan Adepo (Fences), Trevante Rhodes and Andre Holland (Moonlight), and Taraji P Henson (Hidden Figures).  2016 proved a year of movement in the right direction for films embracing diversity and inclusivity.
Inspirational winners
Before the Best Picture award to Moonlight, the Academy had recognized in the supporting actor/actress categories the outstanding screen performances of Mahershala Ali (Moonlight) and Viola Davis (Fences). Their acceptance comments were among the most heartfelt and inspirational of the evening.
Ali, the first Muslim to win an acting Oscar, spoke humbly about the importance of his family and his teachers in the progress of his career. In what could be considered a charge to would-be actors, Ali recounted how his teachers instructed him to put self aside and remain totally "in service" to a drama's story and its characters. That knowledge was evident in Ali's two very different motion picture roles in 2016: Juan, a kind-hearted, charismatic Cuban drug dealer in Moonlight, and Jim Johnson, a shy National Guard officer and the "love interest" component of the wonderful, uplifting Hidden Figures.
Commensurate with her passionate portrayal of wife/mother Rose Maxson in Fences, Viola Davis delivered an emotionally charged acceptance speech about why she had become an actor, and about the ongoing role that artists — actors and screenwriters, in general — play in "exhuming" and conveying life experience.
"No Shows"
Over the long history of the annual Oscar presentations (this year's was No. 89) there have been winners who, out of protest, have declined to appear and accept their statues. The first to do so was none other than 1916 U-M alumnus Dudley Nichols, a Best Screenplay winner in 1935 for John Ford's Ireland-set psychological drama The Informer. Nichols' protest boycott resulted from unresolved issues between the film industry and an ongoing screenwriters' strike. George C. Scott, a Best Actor winner for Patton (1970), had notified the Academy in advance that he intended to skip the ceremony. Scott considered the Oscar event to be "contrived" and commercially driven.
The most publicized of past Oscar refusals came in Marlon Brando's 1973 protest against what he said was Hollywood's "degrading" portrayal of Native Americans. To add drama, Brando sent in his stead to the 45th annual Oscar ceremony an Apache-clad woman who called herself Sacheen Littlefeather. Taking to the stage after Brando was announced as Best Actor for his role as Vito Corleone in The Godfather (1972), Littlefeather improvised protest comments lifted from a 15-minute speech written by Brando and intended to be read in its entirety. Displeased, the Academy objected. Later, questions would arise over the "true identity" of Littlefeather. She was born Marie Louise Cruz in Salinas, Calif., and was a fledgling actress when Brando chose her as his proxy.
This year's "no show" — well-advertised in a pre-Oscars refusal statement — came when Iranian Best Language Film nominee Asghar Farhadi announced he would not attend the ceremony "out of respect" for Iran and the other Muslim-majority countries singled out in the U.S. executive-order travel ban. In accepting the Oscar for The Salesman, Anousheh Ansari, an Iranian-American engineer and first Iranian in space, read Farhadi's protest statement:
"Dividing the world into the 'us' and 'our enemies' categories creates fear, a deceitful justification for aggression, and war. These wars prevent democracy and human rights in countries which have themselves been victims of aggression. Filmmakers can turn their cameras to capture shared human qualities and break stereotypes of various nationalities and religions. They create empathy between 'us' and 'others,' an empathy which we need today more than ever."
On a Wolverine Note
Farhadi's The Salesman contains elements of interest to those with allegiance to the  University of Michigan. At the film's outset a young married couple, Emad and Rana, are preparing for the roles of Willy Loman and wife Linda in a community theater production of the American tragedy Death of a Salesman, by Arthur Miller, BA '36. Forced out of their deteriorating residence in Tehran, Rana and Emad move into an empty apartment that brings unexpected consequences. Rana is violently assaulted but refuses to report the incident to police, followed by Emad's ensuing investigative compulsion. Domestic conflict increases between the two as the film draws to an end, ultimately raising questions about the survival of their marriage.
Of the connections between Death of a Salesman and The Salesman, Variety chief film critic Owen Gleiberman, BA '81, wrote in his post-Cannes Festival review: "It's a conceit that comes off as something of a contrivance — at least until the very end when the parallel between Emad and Willy at last hits home. They are good men who through the tragedy of their choices wind up letting down the people they love." (Variety, May 20, 2016.)
Only time will tell
The divide between Best Picture for Moonlight and Best Director for Damien Chazelle of La La Land has happened before, most notably in 1973's Oscar ceremony when a split had similarities with this year's event. Francis Ford Coppola's The Godfather received the Best Picture Oscar while the Best Director award went to Bob Fosse for the musical Cabaret. Although The Godfather is now invariably listed in critical polls as being one of the five greatest films of all time, its take for the night was a mere three Oscars: Picture, Actor (Brando), and Adapted Screenplay. Cabaret went home with eight of the golden statues. One can only wonder — as time passes — how La La Land (six awards) will hold up against Moonlight (three awards).
And finally a big shoutout to Justin Paul and Benj Pasek, 2006 graduates of U-M's School of Music, Theater, and Dance, and lyricists for Oscar 2017's Best Original Song, "City of Stars."