A selfless cause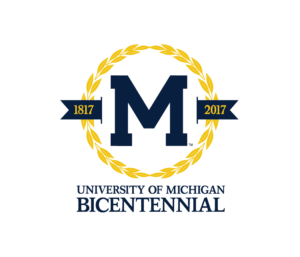 "The global begins in the back yard," says John Godfrey, assistant dean of U-M's Rackham Graduate School.
So begins "A Selfless Cause," the sixth installment in Detroit Public Television's series "An Uncommon Education: Celebrating 200 Years of the University of Michigan."
In this episode, U-M experts and historians explore the character of service and global citizenship exemplified by U-M students and alumni, including those who were motivated to found the Peace Corps after a late-night campus visit by then-Sen. John F. Kennedy. In addition, viewers will learn more about World War II hero and alumnus Raoul Wallenberg, '35, who is credited with saving 100,000 Hungarian Jews from the Holocaust.
Tune in every month!
This short-form documentary series airs on DPTV throughout 2017 as part of a multimedia effort to recognize 200 years of the University's role as an educator and institution in the state, nation, and world. Vignettes appear in one-minute broadcasts on DPTV during prime-time and weekend station breaks.
Spread over 10 broadcast and web vignettes, the series tracks the evolution of how the institution ignited the sparks necessary for world-changing minds, attitudes, and accomplishments from the 19th century through the new millennium. Even the earliest stories of the University's origins will not just deal with sepia-toned recollections, but will trace the repercussions of those events into our contemporary times and the future.
A new vignette airs every month, culminating with a broadcast special to air in December 2017.
Star sightings
Guests include President Mark Schlissel, former President Mary Sue Coleman, Athletic Director Warde Manuel, author and Michigan Today contributor James Tobin, Spectrum Center co-founder Jim Toy, and Angela Dillard, the Earl Lewis Collegiate Professor of Afroamerican and African Studies in the Residential College, and associate dean of undergraduate education, LSA.
Series topics run the gamut, including the role of science at U-M, the University's musical legacy, global outreach, social justice on campus, innovation, and the work of Michigan Medicine, U-M's academic medical center.
The videos also will appear on the U-M YouTube channel.
"An Uncommon Education: Celebrating 200 Years of the University of Michigan" is made possible by a grant from the Stanley & Judith Frankel Family Foundation.