Coming out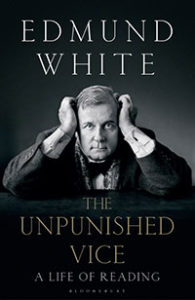 As the writer Edmund White, BA '62, approached the stage at the Lambda Literary Awards in New York in early June, he was dwarfed by a quilt-like collage of his book covers lighting up a screen. It was a sight he could hardly have imagined as a gay youth searching for books that reflected his experience. And now he was being celebrated with the Visionary Award for pioneering works in LGBT literature.
White has some 26 books to his credit — even he isn't sure how many — across a broad range of genres. At 78, and notably, as someone living with HIV since the early 1980s ("a slow progressor," as he was told), one might expect the writer to start winding down. He did retire from teaching at Princeton University in May but he has no plans to put down the pen. Instead, he shuts himself in his apartment in Manhattan's Chelsea neighborhood where he can be found churning out the pages every day.
"You know, it always seems to other people that I do a lot. But to me, it just seems normal," White says.
An Ohio native who spent part of his childhood in Texas, White has come a long way from his heartland roots. He lived for many years in Paris, becoming fluent in French and developing expertise on Jean Genet, Marcel Proust, and a multitude of French authors and customs. He was named an officer in the French Order of Arts and Letters and won the France-Amériques award. He also holds Sicily's Mondello Prize for Multiculturalism.
Stateside, White was named New York's 11th State Author in 2016 by Gov. Andrew Cuomo. He is a member of the American Academy of Arts and Letters and a recipient of the National Book Critics Circle Award. Earlier in 2018, he received the PEN/Saul Bellow Award for Achievement in American Fiction, joining the likes of Philip Roth, Cormac McCarthy, and Toni Morrison, among others.
Of Hopwoods and men's health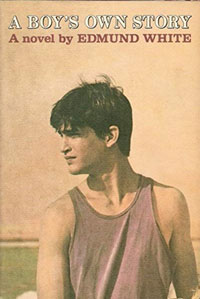 Despite the mainstream recognition, White is most intimately known among a devoted LGBT fanbase, his sexuality long a source for his writing. He is one of the surviving members of the Violet Quill, a post-Stonewall group of New York-based male gay writers who supported each other's work, and he also co-founded Gay Men's Health Crisis, a response to the HIV epidemic in its earliest stages.
White's formative years in Michigan, both at U-M and at Cranbrook Preparatory School in Bloomfield Hills, come through in his work, most notably in the coming-out novel, A Boy's Own Story,(Dutton, 1982) and its sequel, The Beautiful Room is Empty(Alfred A. Knopf, 1988). At U-M, White's peers and professors quickly recognized his promise with the Avery Hopwood Award, the University's most esteemed literary prize.
Michigan Today caught up with White at "the Lammys" in  New York and asked him about his inspiration, his awards, and how his time at U-M impacted him.
POVERTY IS THE SECRET to being prolific, White says. He recently retired from teaching, which had been his most stable source of income. His newest book, The Unpunished Vice: A Life of Reading,(Bloomsbury Publishing) came out in 2018. Bloomsbury also published White's Our Young Manlast year. "I'm always trying to get another book out," White says.
HE MAJORED IN CHINESE at U-M. White studied Chinese art, history, and culture along with "Chinese phonetics, which was extremely abstract, it wasn't practical," he says. With a future career in literature and many years as an American in Paris, the Chinese major served him little purpose, though White did visit Hong Kong.
AS AN UNDERGRAD, "I had a schizophrenic life," says White. "I belonged to Sigma Nu, which was a very conservative fraternity," mixing that with time spent with Chinese students, while also living a gay life. Describing himself as "a fairly serious student," White says his favorite professor was Max Loehr who taught Buddhist art, and who later left U-M to teach at Harvard.
HE HATES "the whole idea" of being a role model or mentor, either to LGBT youth or to aspiring writers.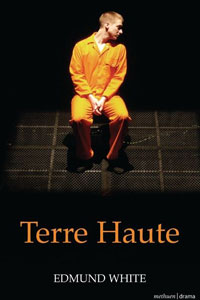 THE STRANGE THING about gay culture, says White, "is that gay people don't have gay parents. Usually, culture isn't transmitted, and until recently most gay teachers were in the closet." In his latest book, The Unpunished Vice,"I talk about my formation of a gay identity through reading it really when I was a child." Young people have to learn about gay life somehow, and literature opens many doors, White says.
THE LONE STAR STATE is a muse for his new book, tentatively titled A Saint in Texas."It's utterly made up," White says. "It has nothing to do with my life except that I was living in Texas in the '50s." The book centers on identical twins from an oil-rich family. "One of them becomes a French baroness and the other one becomes a saint. What am I writing? I have no idea."
HE LIKES TO JUMP GENRES. "I write poetry but not really well," White says. "But I like to do it. I like to dabble in all the different genres — poetry, dramas, essays, fiction, short stories." He is particularly proud of his 2006 play, Terre Haute,which has been performed in the United States and the United Kingdom.
NONE OF HIS BOOKS have ever been made into movies, but White doesn't mind at all. In fact, he believes it's a huge compliment. "People say good movies are made out of bad books," he says. "And I'd like to think maybe my books are good."