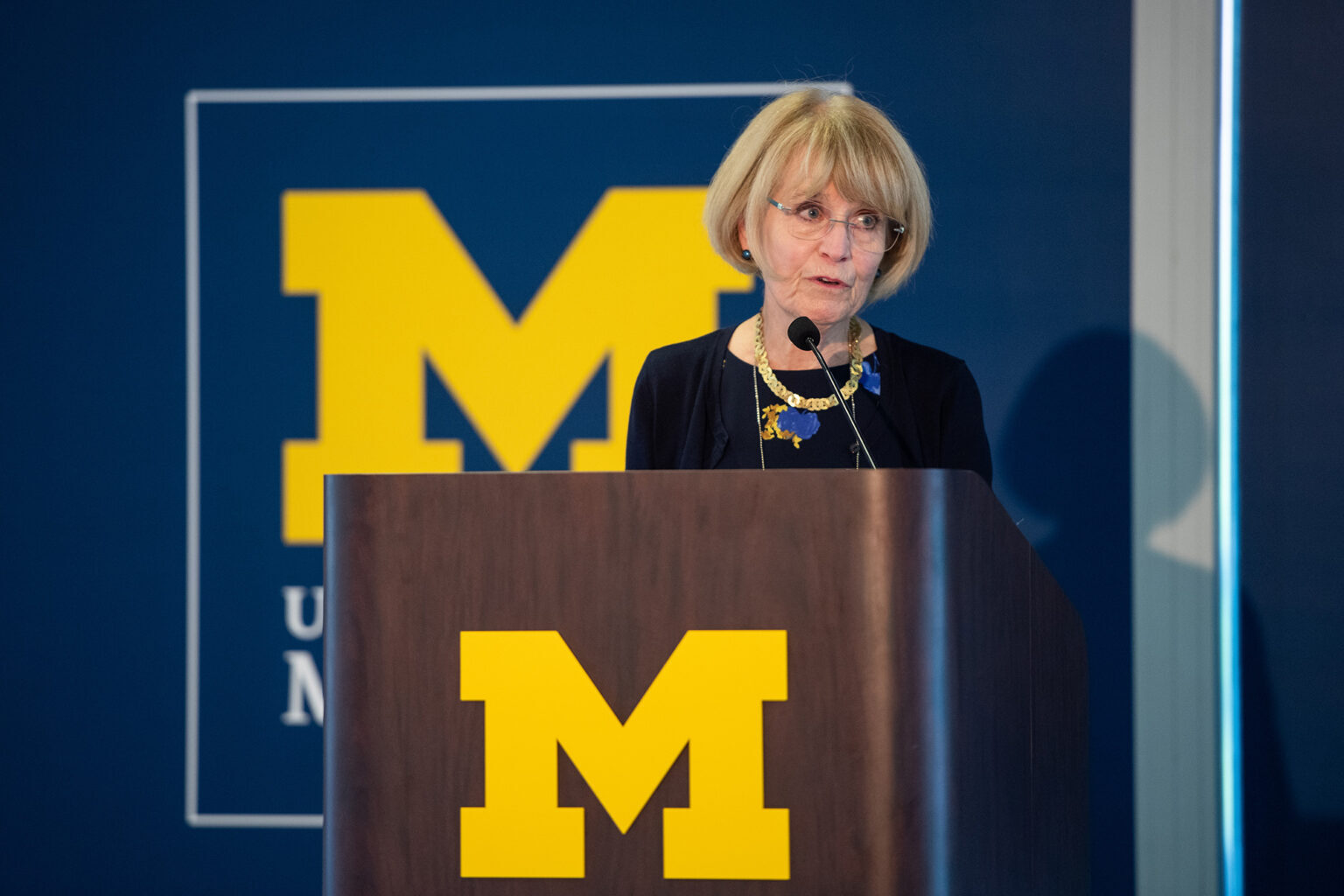 Mary Sue Coleman broke ground as U-M's first woman president. She marked another milestone Sept. 9 as the University named its first academic building on the Ann Arbor campus after a woman.
Columns
President's Message

Thanks to COVID-19's Delta variant, U-M campuses are requiring masks inside University buildings and transportation.

Editor's Blog

Pete Seeger's nod to the Bible's book of Ecclesiastes resonates as the vaxxed and masked return to campus.

Climate Blue

Ricky Rood ponders the emotions of a changing climate.
We're getting the band back together!
It's that glorious time of year when a cruise past Elbel Field delivers the ultimate Wolverine playlist. Yes, it's true. The Michigan Marching Band has taken the field once again. Enjoy these images, provided by Isabel Jasperse, digital communications manager for the MMB.