Telling fortunes
Professors in the Stephen M. Ross School of Business offer some insight and wisdom about everything from cybersecurity to self-driving cars as we prepare to chart a new course in the new year. Read on to learn what our own business experts predict for the near future.
Cybersecurity and privacy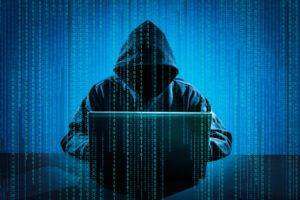 Hacks and data breaches continue to make headlines — including during the presidential election — but that hasn't seemed to worry consumers, or even many policymakers. M.S. Krishnan, the Accenture Professor of Computer Information at Michigan Ross, says that while security breaches haven't changed consumer behavior, it's time for a cybersecurity summit. "I'm very worried about the financial infrastructure of the country." More
Trade
"We are stingy as a country in the way we help workers transition to new jobs and give them a social safety net," says Marina Whitman, professor of business administration at Ross and professor of public policy at the Ford School of Public Policy. "Almost all the other industrialized countries are more generous than we are," she says. Whitman examines questions of international trade and investment and served as chief economist and first female group vice president at General Motors. More 
The economy
Changes in federal economic policy could be on the horizon, but such policy will likely be slow to have an impact on the U.S. economy, says U-M economist Gabriel Ehrlich, and he's optimistic the economy still has room to grow. Ehrlich is the associate director of U-M's Research Seminar in Quantitative Economics. Previously, he worked in the financial analysis division at the Congressional Budget Office, where he forecast interest rates and conducted analysis on monetary policy and the mortgage finance system. His academic research focuses on several areas of housing and land economics as well as the effects of wage rigidity on labor market outcomes. More
The auto industry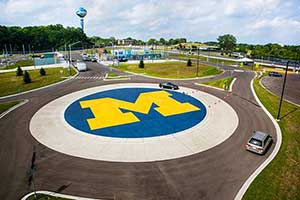 It's been a heady couple of years for automotive companies. Sales have soared to record levels (particularly sales of profit-rich pickup trucks and SUVs) as gasoline prices have fallen. But that's come with a bit of a price. A higher mix of less fuel efficient vehicles means it will be more difficult to meet legislated fuel efficiency targets. Martin Zimmerman, former chief economist at Ford Motor Co., and a clinical professor of business economics and public policy at Ross, takes a look at three stories to watch in 2017: slowing sales, the fight over fuel standards, and new alliances to develop driverless vehicles. More
The environment
Joe Arvai is the Max McGraw Professor of Sustainable Enterprise and director of the Erb Institute for Global Sustainable Enterprise at U-M. He conducts research across a wide range of contexts, including risk management, consumer choice, and policymaking. Arvai is a member of the U.S. Environmental Protection Agency's Chartered Science Advisory Board and the U.S. National Academy of Sciences' Board on Environmental Change and Society. More
The media business model
The 2017 election underscored the pressure on today's news media. There's a high demand for news from a public with a lower propensity to pay for it — at least with traditional subscriptions. S. Sriram, an associate marketing professor, explains why pooling news personnel might be the way of the future. His research focuses on brand and product portfolio management in several industries, including consumer packaged goods, technology products and services, retail, and newspapers. More
Business education
Scott DeRue is the Edward J. Frey Dean of the Stephen M. Ross School of Business at the University of Michigan. With a background in private equity, management consulting and academia, DeRue believes that business is the most powerful force for economic and social impact — and it is the responsibility of Michigan Ross to develop the next generation of business leaders. He is an award-winning researcher and instructor, and is widely considered a thought leader in business education and action-based learning. More


Terry Kosdrosky,  contributed to this story. He is research communications manager at Michigan Ross.