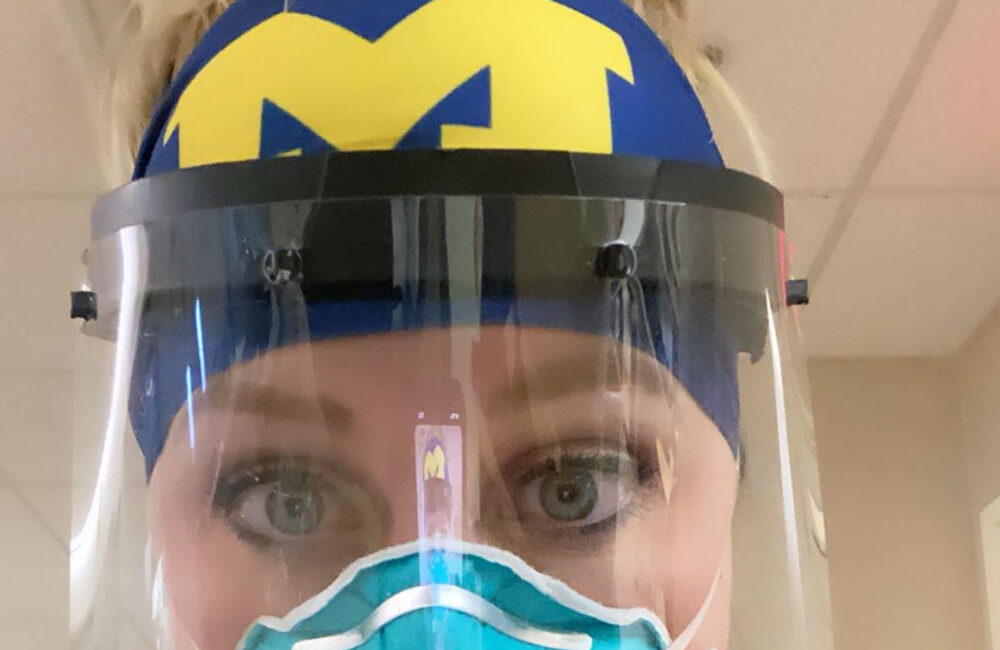 The mental health toll of caring for COVID-19 patients will require long-lasting attention, experts predict. And the summer surge is blazing.
Columns
Mark Schlissel sets a policy on face coverings, establishes a COVID-19 Campus Health Response Committee, and more.

Editor's Blog

Welcome to the award-winning Michigan Today. We snagged 'silver' from the Council for Advancement and Support of Education.

Climate Blue

It's a tricky proposition, especially when emerging science impacts emerging public policy.
Spray it loud
The streets of Ann Arbor are mostly deserted of late, but East Liberty's Graffiti Alley is bursting with life. This ever-changing canvas offers a real-time record of our collective experience – in vibrant, vivid color. Black Lives Matter is summer 2020's dominant theme. (Images: Deborah Holdship; captions sourced by Angelina Brede.)