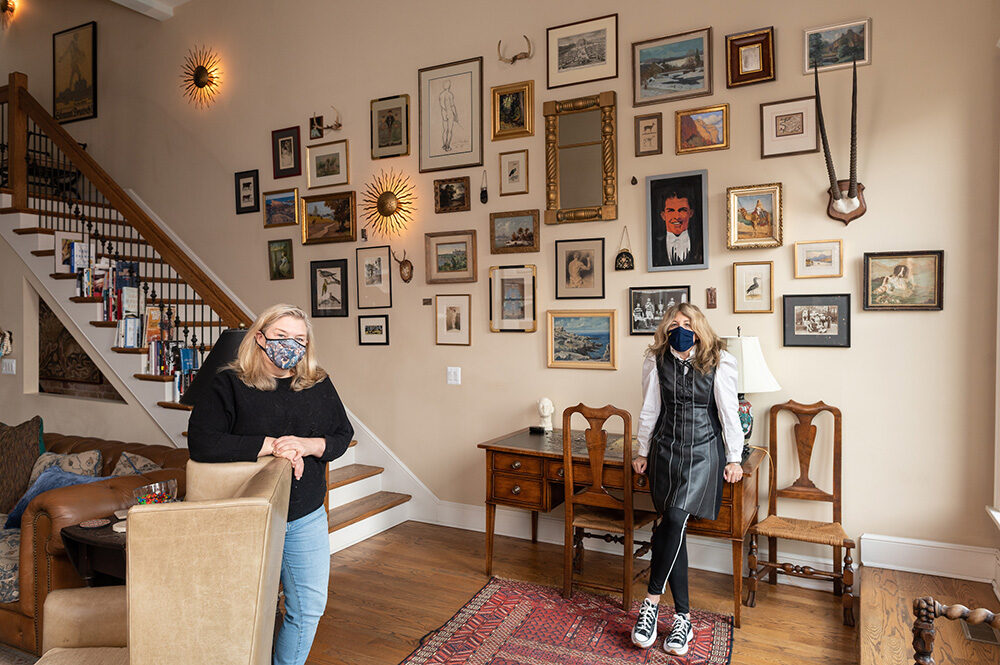 Coping with loss during COVID is crushing. But filmmaker Amy Moore, BA '83, and arts curator Amanda Krugliak, BFA '84, found joy amid the sorrow. They conceived a whimsical installation in Moore's home to celebrate its late designer, Lance Lawlor, MFA '75.
Columns
Mark Schlissel anticipates a more traditional academic and residential semester in fall 2021.

Editor's Blog

The 'Michigan Today' comments section always delivers drama and delight. The past two months have been a study in extremes.

Climate Blue

While pundits focus on the political fallout of Texas's climate disaster, Ricky Rood has more pressing concerns.
Power and picture-making
'Framing identity: Representations of empowerment and resilience in the Black experience' draws inspiration from Frederick Douglass' views on the potential of photography as a tool for social change. Douglass connected photography to the evolution of community. Samantha Hill, 2019-21 Joyce Bonk Fellow and graduate student at the School of Information, developed the curatorial project at the Clements Library. Click any image to enlarge. View the full online exhibition.