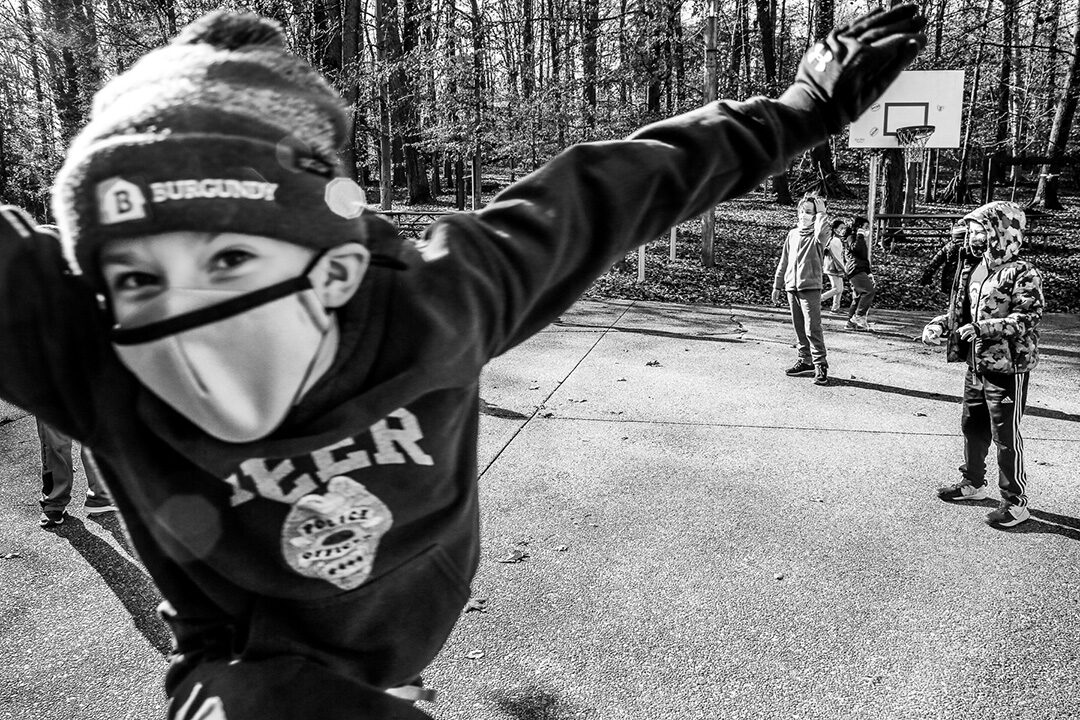 COVID-19 lockdown was not an option for producer/photographer Robin Fader, BA '78. Based in Washington, D.C., she is one of three artists (along with colleagues in NYC and Boston) who spent a year documenting our fractured society for the book '2020 UNMASKED.'
Columns
Mark Schlissel delivers his seventh annual leadership address.

Editor's Blog

The return to work on campus signals a new era in this bizarre pandemic.

Climate Blue

Ricky Rood encourages readers to embrace 'systematic planning' as a method to adapt to our changing climate.
When student becomes teacher
U-M students create impact far beyond the classroom, working with faculty to dispatch knowledge and expertise to schoolchildren, aspiring entrepreneurs, and community leaders seeking resources and support. This is Michigan.