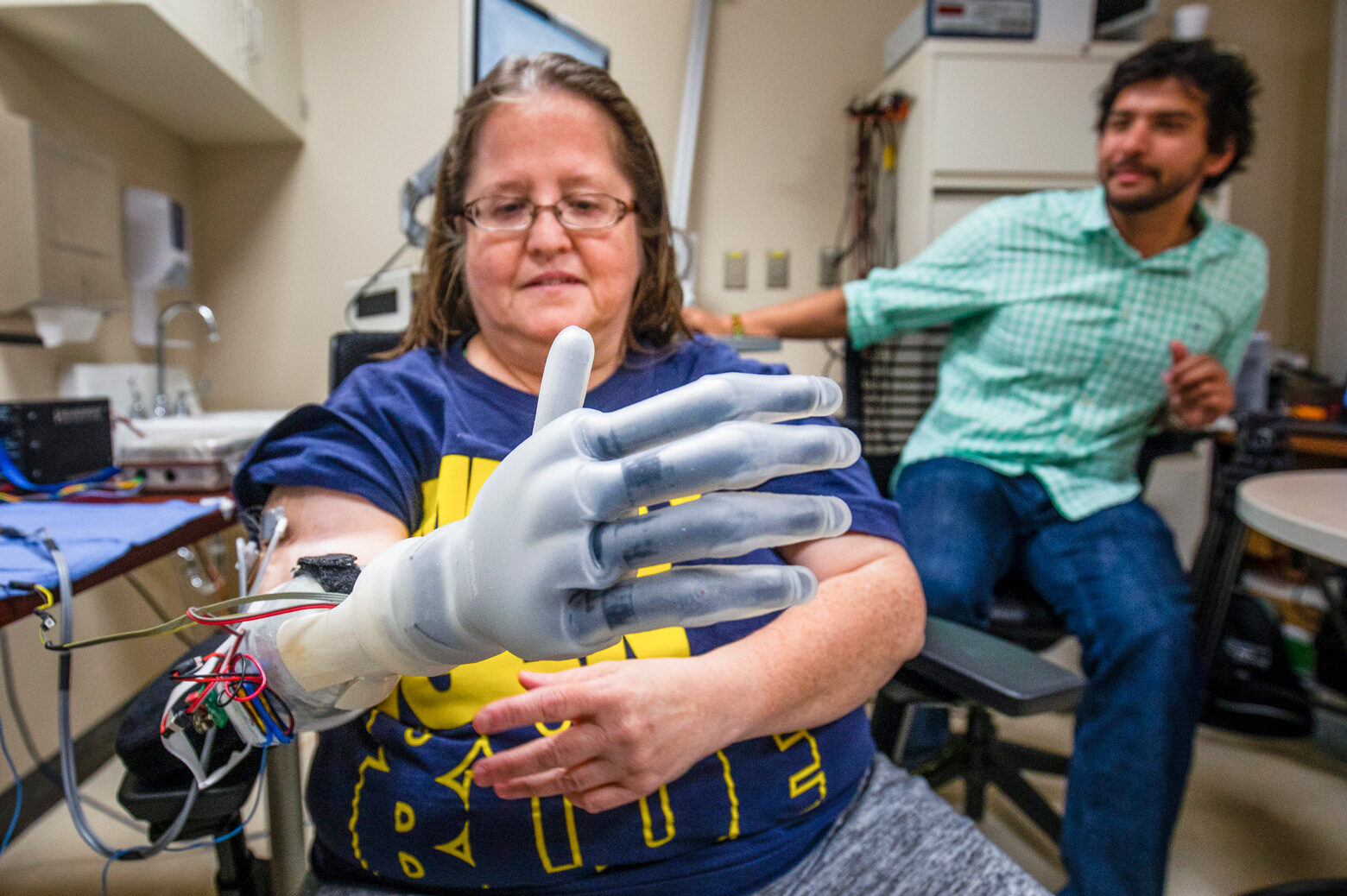 The Ford Robotics Building, at $75 million and 140,000 square feet, is set to open soon. Features include an indoor fly zone for autonomous aerial vehicles, an outdoor playground for walking robots, a high-bay garage for self-driving cars, and more.
Columns
President's Message

What a way to end the year! Mark Schlissel details news of the COVID-19 vaccine deployment at U-M.

Editor's Blog

Miracles are in our DNA at U-M, including that famous one involving a bearded man on 34th Street.

Climate Blue

As we kick 2020 to the curb, Ricky Rood says climate and COVID don't follow the conventions of our calendar.
Life, death, and renewal
As the gray of winter descends, let's embrace the breathtaking beauty of autumn in Ann Arbor. It sure beats reflecting on the heinous events of 2020! And really, there's no place prettier than the U-M campus in the fall. Enjoy these literary interpretations of the season, along with some gorgeous photos by Michigan Photography's Scott Soderberg.