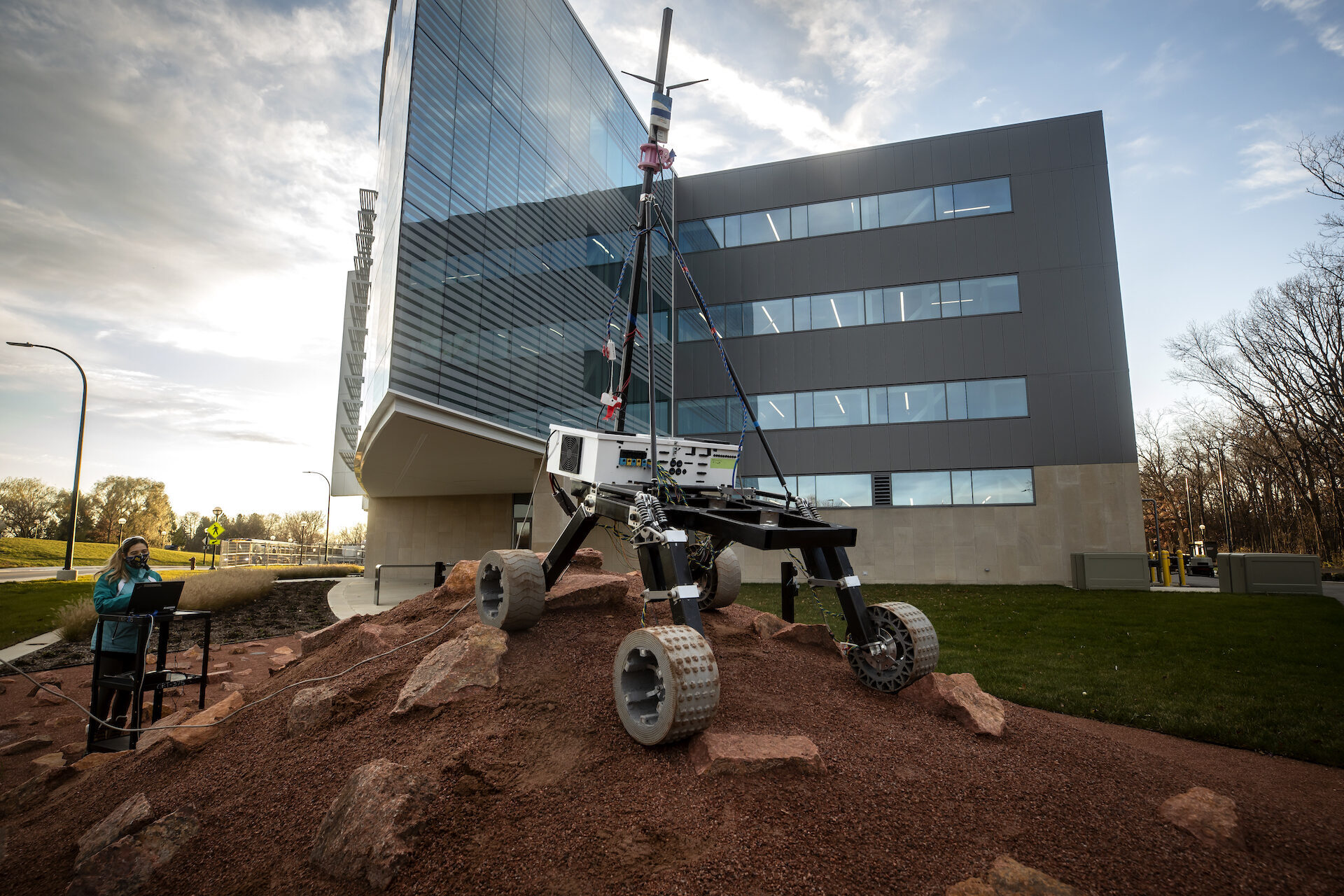 Experience an earthquake, frolic on Mars, and chase a robot up the stairs. It's just another dazzling day at U-M's Ford Motor Company Robotics Building, now open for mind-bending business.
Dr. Oveta Fuller is a respected researcher in microbiology and immunology, an expert on viral infections. But her most vital work takes place outside the lab, when she combines her scientific knowledge with faith. Turns out that one of her most effective weapons against AIDS is the fact that she's not only a scientist, but a pastor.

Blacks with mental disorders often find comfort from their family and friends, but this support may result in them avoiding professional help. U-M's Robert Taylor says his study suggests "the presence of a strong social fabric that may buffer individuals from mental health problems."
Columns
President's Message

Student COVID-19 case counts remain low. Fall is looking good, though most study abroad programs remain on pause this summer.

Editor's Blog

COIVD-19 is ravaging our nation's prisons as U-M challenges society (and me) to connect with inmates' humanity through art.

Climate Blue

Analyzing temperature records can lead to heated debate, says Ricky Rood.
Hoop dreams and dreamers
With head coaches Juwan Howard and Kim Barnes Arico as their leaders, talented Michigan athletes gave it their all this season to bring joy back to the fans of college basketball. All images can be found in galleries at mgoblue.com.