A little something extra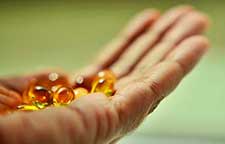 More than half the people living in the U.S. take one "nutritional" supplement per day, and one in three takes two or more per day. These include daily vitamins, minerals, meal replacements (powdered and liquid products), homeopathic medicines, and other supplements. As a group these items are referred to as VMS — an acronym for vitamins, minerals, and supplements.
According to the Food & Drug Administration (FDA) more than 29,000 different nutritional supplements are sold in stores, online, and through various self-declared health professionals. VMS is one of the fastest growing industries in the U.S. In 2012, sales of nutritional supplements alone generated about $32 billion in revenue. By 2020 sales are projected to double to $60+ billion, according to the Nutritional Business Journal. This level of economic activity through production and sales is believed to support more than 450,000 jobs nationwide.
WOW. This is no cottage industry. This is big business!
Why take supplements?
National surveys show people take supplements for several reasons. The top reasons include:
To boost general health
To support bone and joint health
To strengthen the immune system
To improve heart health
To help ward off illnesses
To increase energy
To improve brain function/memory
Other reasons that were cited: To enhance beauty, improve digestion, enhance sexual performance, and even eliminate varicose veins.
Through television advertising the VMS industry has convinced most of us that we don't get sufficient vitamins and minerals, or other vital nutrients, from the food we eat. Thus we need to supplement our diet with specific "necessary" substances to avoid disease or to enhance specific aspects of our life.
Who to believe?
Each supplement is marketed with specific claims regarding its effectiveness. The claims are based on one of three sources of evidence. The best evidence is based on rigorous science culled from objective, controlled experiments. Double-blind, placebo-controlled studies are the gold standard. In this scenario, the specific supplement is tested for effectiveness versus a placebo. For a more in-depth discussion of the placebo effect see Health Yourself: "The mind drives the mass."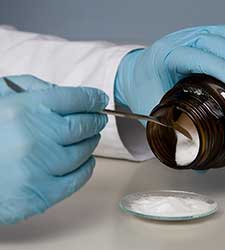 When a tested substance is marketed as a supplement that can achieve a specific claim, it is critical that the supplement-for-purchase comprises the same formula used in the test.
For example, many websites sell ginkgo, using claims it can delay the progression of dementia and Alzheimer's disease. Not surprising, gingko is one of the top-selling herbal remedies on the Internet to consumers over the age of 50. Some research does report positive effects of ginkgo to treat Alzheimer's, much like the drug Aricept (donepezil), which has been found to improve function of nerve cells in the brain by preventing the breakdown of the chemical acetylcholine. People with dementia usually have lower levels of this chemical, which is important for the processes of memory, thinking, and reasoning.
The formulation of ginkgo determined to be most effective contains Egb761 extract, consisting of 24 percent flavone glycosides and six percent terpene lactones. It cannot be inferred from this finding that all formulations of ginkgo — and there are many – will have this same effect. In fact, research shows they don't. Yet most people spend money on ginkgo without knowing the exact formulation they are ingesting. And finding the formulation of ginkgo sold in stores or online is nearly impossible.
A second source of evidence people use to inform purchasing decisions is what I call "folklore medicine evidence" – generally based on reputable use by ancients or native and indigenous peoples. We gather this information from hand-me-down verbal histories, references to use culled from ancient texts, or closely held family secrets. This type of information may tell us how people have used the product, but it lacks the "evidence" to prove any kind of cause and effect. Sometimes folk medicine evidence is sound, and stands the test of scientific investigation. This has been shown with numerous botanical remedies. Other times folk medicine evidence is utterly falacious.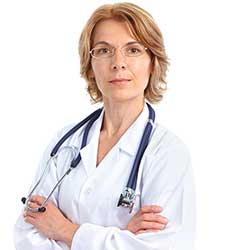 Testimonials and observations are another source of evidence — and the most unreliable. Unfortunately they are the most popular form of evidence driving online sales. Most of the time the person pitching the supplement is someone we trust — a doctor (always in a white coat), lawyer, actor, sports personality or "someone just like you" who has used the product with amazing results. Unbelievable before-and-after photos, or videos with convincing narratives, are used to close the sale. In many cases stories are distorted, events exaggerated, time sequences confused, and details muddled.
Sadly, most people aren't expecting to be manipulated by someone they "trust," so they may be unaware of any deception. Anecdotal evidence is inherently problematic and usually impossible to test for accuracy. Stories of personal experience have little scientific value. If others cannot achieve the same result under the same conditions, there will be no way to verify the experience.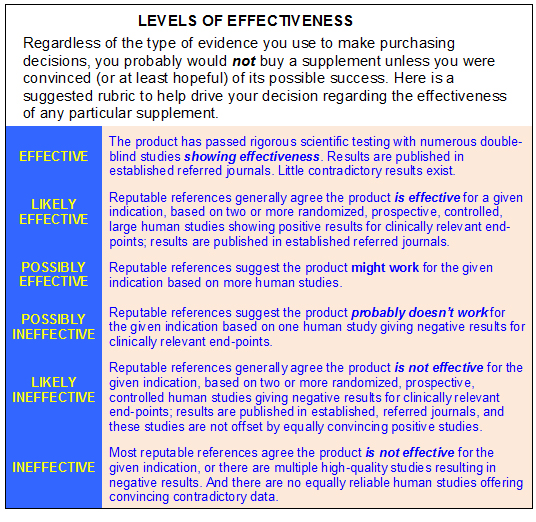 Are supplements helpful, harmful, or just a harmless waste of money?
There are many research studies testing the validity of different supplements, but by far most validity studies have centered on multivitamins and minerals since they are the used the most. A thorough review of relevant research is beyond the scope of this column, but I would like to review some recent research of importance.
In 2011, the Iowa Women's Health Study reported that multivitamin use was associated with a higher risk of total mortality, meaning that women who took a multivitamin lived shorter lives. In this observational study, researchers followed a large population of women over time and found women taking multivitamins were more likely to die than those who did not take multivitamins. Since this was not a randomized, double-blind, placebo-controlled trial, the results are interesting, but not convincing.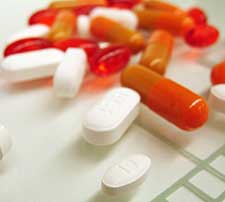 In 2012, researchers working on the Harvard Physicians' Study II reported results of a more comprehensive trial. They showed that after a decade, there was no effect whatsoever on heart attack or stroke risk, or overall mortality, for more than 14,641 male physicians age 50 or older, including 754 men with a history of cardiovascular disease who took a daily multivitamin.
In an editorial to this study researchers concluded that multivitamins are a distraction from effective prevention of cardiovascular disease. The author(s) recommended doctors share this simple and focused message with patients: Heart disease can largely be prevented by healthy lifestyle changes.
In this study, the researchers did find that for men with a history of cancer, a multivitamin per day appeared to protect against a recurrence. That said, there was no significant difference in cancer mortality or cancer protection in subjects who'd never had the disease. This result was downplayed in the study since the result appeared small.
Follow-up analyses on the topic were published in 2013, comprising a meta-analysis of randomized, controlled trials encompassing 21 research studies and 90,000 individuals. All of the studies focused on effects of daily multivitamin-multimineral treatment on primary or secondary prevention of mortality, due to cardiovascular causes or cancer. The goal was to identify patterns within this huge dataset. The overall analyses of results found no influence on mortality due to cardiovascular or cancer causes, either with daily multivitamin or multimineral use.
Still, the evidence up to this point was conflicting. The Iowa Women's Health Study that followed tens of thousands of women for nearly 20 years showed vitamins could be harmful. But other studies used in the meta-analyses cited above suggested opposite results.
To resolve this controversy researchers compiled all the studies from 2005-13 — primary prevention studies, big observational studies, and experimental trials — to investigate the role of multivitamins and multiminerals on incidence of cancer, cardiovascular events, and longevity. The subsequent review for the U.S. Preventive Services Task Force found that, with the exception of reported lower cancer incidence in men taking a multivitamin for more than 10 years, multivitamin and multimineral use appear to offer no consistent evidence of benefit for heart disease, cancer, or longevity.
Which supplements can you trust?
Just recently, the New York State Attorney General's office accused four of the country's largest retail stores – GNC, Target, Walgreens, and Walmart — of selling herbal products that in many cases were contaminated or did not contain any of the herbs listed on the label. Many products also contained fillers that had limited nutritional value.
Unfortunately, the 1994 federal law that applies to supplements — the Dietary Supplement Health and Education Act or DSHEA — does a better job of protecting supplement producers than the consumers who purchase them. That law, spearheaded by elected officials with financial allegiances to the supplement manufacturing industry, allows companies to attach health claims to products without providing evidence as to their quality or effectiveness! In essence, the supplement industry is on the "honor system" for self-regulation, since no enforcement guidelines exist to ensure compliance with safe and efficient manufacturing practices.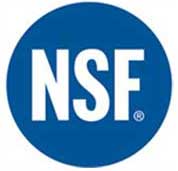 I recommend you apply this simple rule before you buy a supplement: Look at the label for one of these seals of approval. If the seal does not appear on the product label, do not buy it.
NSF International is an independent, nonprofit group that certifies fish oil and multivitamin supplements. Their NSF Certified for Sport program assesses protein powders, amino acids, and creatine, and verifies the product does not contain banned substances (e.g., steroids, amphetamines, or growth hormone, etc.). The blue and white NSF seal means that a product has been independently vetted to ensure it is not adulterated and that it contains the ingredients listed on its label.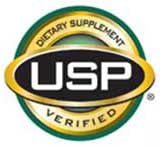 The U.S. Pharmacopeial Convention (USP) is another independent, nonprofit organization of scientists. The USP establishes high standards for medicine, food ingredients, and dietary supplements. Supplement companies can volunteer to have their products and facilities tested and reviewed by the USP. Companies whose supplements meet the group's standards – which ensure purity, identity, and potency, among other things — are allowed to carry an official "USP Verified" seal on their labels. The group maintains an evolving list of the brands that have received its seal and the places where they can be purchased.
It's like a symphony; everything must work together
We all know vitamins and minerals are good for us. So, how do we explain results that show a daily vitamin/mineral supplement has no effect on preventing cardiovascular disease or cancer? Or prolonging longevity? One answer could be that our bodies are so complex the effects of supplementing with only one or two components is ineffective, and even could do harm to some individuals.
Maybe instead of loading up on individual vitamins and minerals we should get our nutrients in the way nature intended: in the food we consume. A better health investment, in my opinion, would be eating more fruits and vegetables that contain the vitamins and minerals we need, instead of spending money on pills.
There are some exceptions to the above advice, particularly regarding vitamins D and B12. The latest research recommends supplemental vitamin D for people who live in areas with limited sunshine. And for those people on a plant-based diet, supplemental vitamin B12 is recommended. B12 is the only vitamin not made by plants, but produced in the gut of animals, so vegetarians can supplement their B12 intake through pills or by eating B12-enriched foods.
References
(No Author), "EGb 761: Ginkgo biloba extract, Ginkor." Drugs in R&D. 2003;4:188.
Fortmann, S.P. "Vitamin and mineral supplements in the primary prevention of cardiovascular disease and cancer: An updated systematic evidence review for the U.S. Preventive Services Task Force," Annals of Internal Medicine. 2013;17:159.
Jaakko, M., et al. "Dietary supplements and mortality rate in older women," The Iowa Women's Health Study. Archives of Internal Medicine. 2011;171:1625.
Macpherson H. "Multivitamin-multimineral supplementation and mortality: A meta-analysis of randomized controlled trials," American Journal of Clinical Nutrition. 2013;97:437.
Rita, R.F. "Vitamin supplements: More cost than value — Comment on "Dietary supplements and mortality rate in older women," Archives of Internal Medicine. 2011;171:1634.
Sesso, H.D. "Multivitamins in the prevention of cardiovascular disease in men: The Physicians' Health Study II randomized controlled trial," Journal of the American Medical Association. 2012;7:1751.