Too salty?
For at least 40 years a ferocious battle has raged over sodium. At the heart of the conflict (quite literally) is the extent to which elevated salt consumption has adverse health implications and contributes to increased deaths from stroke and cardiovascular disease.
One camp suggests excess dietary salt is a serious public health hazard that requires immediate action. The opposing side claims the risks of excess dietary salt are greatly exaggerated — they contend more research is needed before a consensus can be reached to change public policy of dietary salt reduction. Some scientists even have claimed that telling people to reduce salt intake is one of the biggest public health delusions in the history of preventive medicine.
Strong scientific consensus: Reducing dietary sodium intake saves lives
The evidence is overwhelming. In the Global Burden of Disease Study, experts suggest that more than 3 million deaths, 61 million years of disability (DALYs), and 57 million years of life were lost in 2010 alone, due to excess dietary salt intake. Nearly all government-appointed bodies and nutrition experts who have considered the evidence recommend a reduction in sodium intake from around the current average of 10-12 grams per day to 5-6 grams per day. The salt skeptics argue that reducing salt intake to 5-6 g per day is "extreme." They argue that since only a fraction of adults actually consume such "low" amounts of salt, doing so would go against the human experience of salt intake.
Are you kidding me? The reality is just the opposite.
For millions of years the human diet was salt-free or contained very low amounts of salt. Low-salt living is compatible with normal physiology, and it's safe! The data are clear. In the few populations today that eat a low-salt or salt-free diet, hypertension is almost nonexistent. And when you take individuals suffering with hypertension and bring them back to the sodium levels humans were designed to eat, hypertension reverses. Kidney and cardiovascular function also improve. Researchers first documented this finding in the 1940s, a time in which drugs weren't available to treat hypertension. At that time, the only treatment involved changing one's diet.
So, if we know that low salt intake is a desirable lifestyle habit that links to improved health and wellness, why are efforts to cut dietary salt being met with such fierce resistance?
Mislead, deny, and confuse the public: A familiar tactic
Despite threats to human health, salt is added to many foods to make them more palatable, to increase the water content of meat products, and to increase thirst. Not surprisingly, salt is a huge driver of profits generated by the processed food and drink industries. So they put a lot of time, money, and effort into fostering doubt and confusion about the dangers of dietary salt intake. Accusations of scientific conspiracies, selective use of manufactured-sponsored research, and outright fraud are used to downplay the risks.
The resulting "controversy" is really fabrication. Much of the contradictory research comes from paid researchers linked to the salt industry. It takes skill to uncover the skullduggery because the industry is smart enough to stay behind the science headlines. They covertly pay for studies that downplay the risks of excess salt and do everything in their power to influence politicians to omit salt reduction from any healthy eating initiative. Creating skepticism under the guise of science only serves the corporate bottom line and is a disservice to public health.
Cutting the world's salt intake would certainly threaten the pharmaceutical industry's chokehold on treating high blood pressure with drugs, a $38-billion-per-year payday for big pharma. This represents about 10 percent of all health care spending. And to make matters worse, the number-one diagnosis for which people see doctors is hypertension and its treatment. More than 40 million doctor visits per year are for high blood pressure!
So, how much sodium do you need?

The concept of "normal" salt intake must be viewed in context to understand the public health benefits of reduced intake. The average worldwide sodium consumption is about 3,600 milligrams per day, mostly from dietary salt. This amount represents far more than the unbelievably high "tolerable" upper limit set at 2,300 milligrams per day by the Institute of Medicine, and more than twice the intake of 1,500 milligrams per day recommended by most hypertension scientists and nutritionists.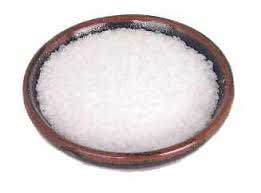 Best estimates from combined anthropologic, physiologic, and epidemiological evidence for most of human history suggest that sodium intake was about one-tenth this amount, with no evidence of hypertension, whatsoever. So, even conservative allowances of 1,500-2,300 milligrams per day might be excessive, if we were really interested in reducing incidences of hypertension.
One of the few "low-salt" cultures worldwide can be found in the Amazon rainforest from northern Brazil and southern Venezuela. The Yanomamo people have the lowest salt intake ever recorded, and their blood pressures from about the age of 20 do not increase during subsequent years, till death, in stark contrast to more "civilized" populations with high dietary salt intake and increasing levels of hypertension with aging.
The average blood pressure for the Yanomamo people remains steady throughout their lives, never exceeding 105/65 for males and 95/50 for females. Not surprisingly, no cases of hypertension or obesity are observed in these people. It has been suggested that these low blood pressure values probably represent the norm for humans during much of human evolution and suggest that current blood pressure values observed in modern, civilized societies are too high and represent a "sick" state.
The evidence is very good, if not conclusive, that reducing dietary salt to below 2 grams per day would result in the prevention of essential hypertension and its disappearance as a major public health problem.
So … limit your dietary salt intake!
Sodium shocker
Sodium content of common foods: DV=daily value (2400 mg)

Food

Size

Sodium content

Percent DV

Table Salt
1 tbsp
6,976 mg
291%
Soy Sauce
1 tbsp
1,228 mg
51%
Bacon, cooked
1 oz.
614 mg
25%
Roquefort cheese
1 slice
1,538 mg
64%
Pickles
1 cup
1,872 mg
78%
Beef noodle instant soup
1 oz.
2,354 mg
98%
Pumpkin seeds
1 cup
1,626 mg
68%
Pretzels
10 twists
1,029 mg
43%
Egg and ham fast food biscuit
per biscuit
1,989 mg
83%
Sweet peppers (canned)
1 cup
1,917 mg
80%
References
Bayer, R. 2012. "Salt and public health: contested science and the challenge of evidence-based decision making." Health Affairs; 31(12): 2738.
Campbell, N.R., et al. 2015. The 2014 dietary salt fact sheet of the World Hypertension League, International Society of Hypertension, Pan American Health Organization technical advisory group on cardiovascular disease prevention through dietary salt reduction, the World Health Organization collaborating centre on population salt reduction, and World Action on Salt & Health. The Journal of Clinical Hypertension; 17(1):7-9.
Campbell, N.R. 2014. The International Society of Hypertension and World Hypertension League call on governments, nongovernmental organizations, and the food industry to work to reduce dietary sodium. Journal of  Hypertension; 32(2):446.
Cappuccio, F.P. 2011. "Policy options to reduce population salt intake." BMJ; 11;343.
Cappuccio, F.P. 2012. "Less salt and less risk of stroke: further support to action." Stroke; 43(5):1195.
Cappuccio, F.P. 2013. "Cardiovascular and other effects of salt consumption." Kidney International Supplements (2011); 3(4):312
Graudal, N. 2013. "The (political) science of salt revisited." BMJ; 346:f2741.
Graudal, N., et al. 2011. "The sodium phantom." BMJ: 343:d6119.
Kempner, W. 1949. "Treatment of heart and kidney disease and of hypertensive and arteriosclerotic vascular disease with the rice diet." Annals of Internal Medicine; 31(5):821.
Lim, S.S., et al. 2012. "A comparative risk assessment of burden of disease and injury attributable to 67 risk factors and risk factor clusters in 21 regions, 1990–2010: a systematic analysis for the Global Burden of Disease Study, 2010." The Lancet; 380(9859) 15 December 2012–4 January 2013, Pages 2224–2260.
Mancilha-Carvalho, Jde J. 2003. "The Yanomami Indians in the INTERSALT Study." Arquivos Brasileiros de Cardiologia; 80(3):289).
Mente, A. 2014. "The population risks of dietary salt excess are exaggerated." The Canadian Journal of Cardiology; 30(4):507.
Neal, B. 2014. "Dietary salt is a public health hazard that requires vigorous attack." Canadian Journal of Cardiology; 30(4):502.
Oliver, W.J. 1975. "Blood pressure, sodium intake, and sodium related hormones in the Yanomamo Indians, a 'no-salt' culture." Circulation; 52(1):146.
Roberts, W.C. 2001. "High salt intake, its origins, its economic impact, and its effect on blood pressure." American Journal of Cardiology; 2001, 1;88(11):1338]
Smyth, A. 2015. "Dietary sodium and cardiovascular disease." Current Hypertension Reports; 17(6):559.