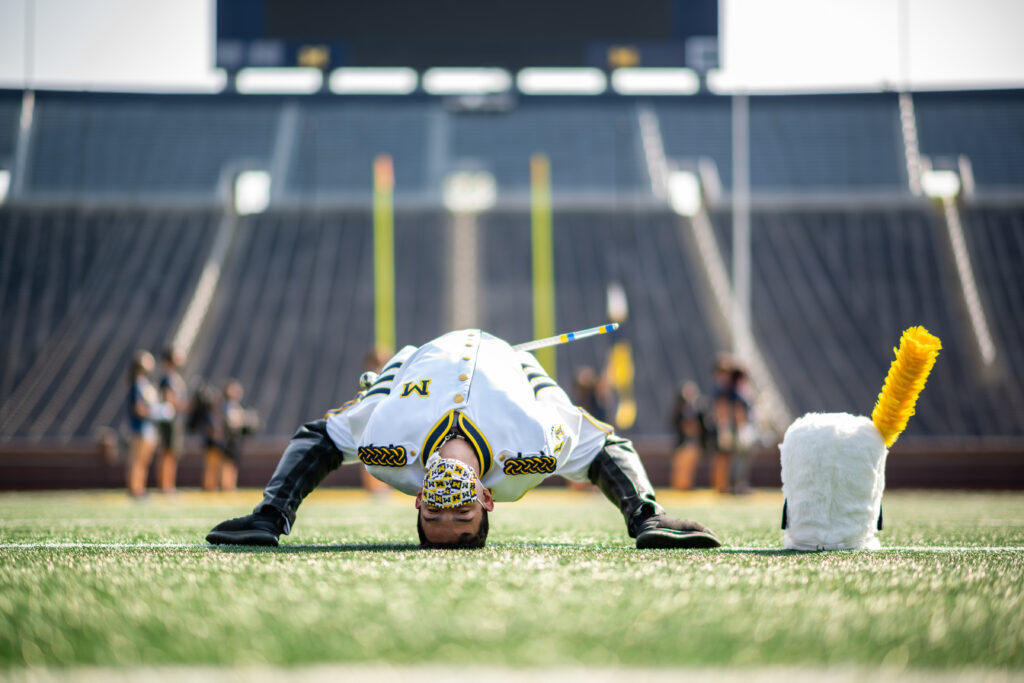 For the first time in its 123-year history, the Michigan Marching Band has gone completely virtual due to COVID-19. Band, take the screen!
Columns
Campus COVID-19 Briefing

Increasing cases of COVID-19 among students both on and off campus trigger new safety measures.

Editor's Blog

Resilience is the order of the day at Michigan, COVID or no COVID.

Climate Blue

On a clear day, you can see ... smoke?
From museum space to polling place
In September, professors at the Stamps School of Art & Design and the Ford School worked with local partners to transform the Stenn Gallery at the U-M Museum of Art (525 S. State St.) into the state's first satellite city clerk's office on a university campus. Nearly 4,000 students had registered by Oct. 23 and more than 4,000 ballots had been returned. (All photos by Michigan Photography's Eric Bronson unless otherwise noted.)