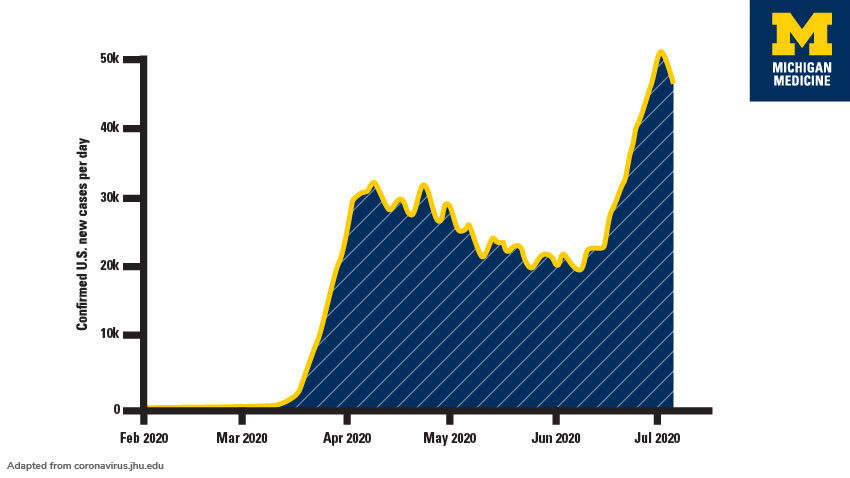 Pandemic historians who showed the power of efforts to 'flatten the curve' say it will take all-out effort by individuals, industry, and elected officials to reduce death and suffering until vaccines are available.
Columns
President Mark Schlissel is cautiously optimistic that U-M will deliver a high-quality fall semester, with as much in-person instruction as…

Editor's Blog

That's the biggest challenge for any storyteller, especially the chatty ones.

Climate Blue

We must relieve the tension between individual freedom and collective responsibility to address the climate crisis, says Ricky Rood.
Eyes wide open
Every Wolverine has a story about meeting a fellow grad in some far-flung location, all because of the iconic Block M on a cap, a shirt, or a bag. But even here at home, one  might be surprised to learn how many Block Ms are hiding in plain sight. (All images by Michigan Photography.)