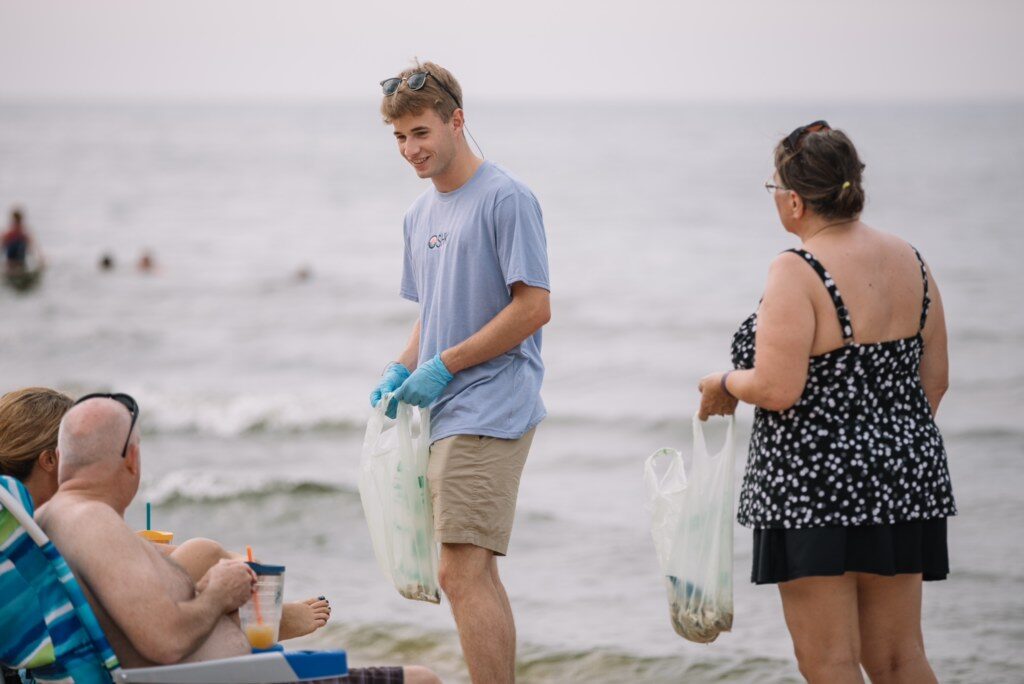 A 19-year-old U-M student is founder of the first company to use 100 percent U.S. plastic to produce clothes. His ambition is to shift the fashion industry and help preserve the coast of Lake Michigan.
The spread offense isn't the only thing that's changed in football. So have the words.

Dr. Oveta Fuller is a respected researcher in microbiology and immunology, an expert on viral infections. But her most vital work takes place outside the lab, when she combines her scientific knowledge with faith. Turns out that one of her most effective weapons against AIDS is the fact that she's not only a scientist, but a pastor.
Listen to the latest podcast
Come out and play
Wolverine baseball is back after a terrific 2019 season. It was the first time a Big Ten Conference team reached the NCAA Championship title game since 1966. These images come from Game One of the championship series in Omaha June 24, in which U-M triumphed over Vanderbilt 7-4. Let's relive some of those magic moments. (All images: Michigan Photography.)