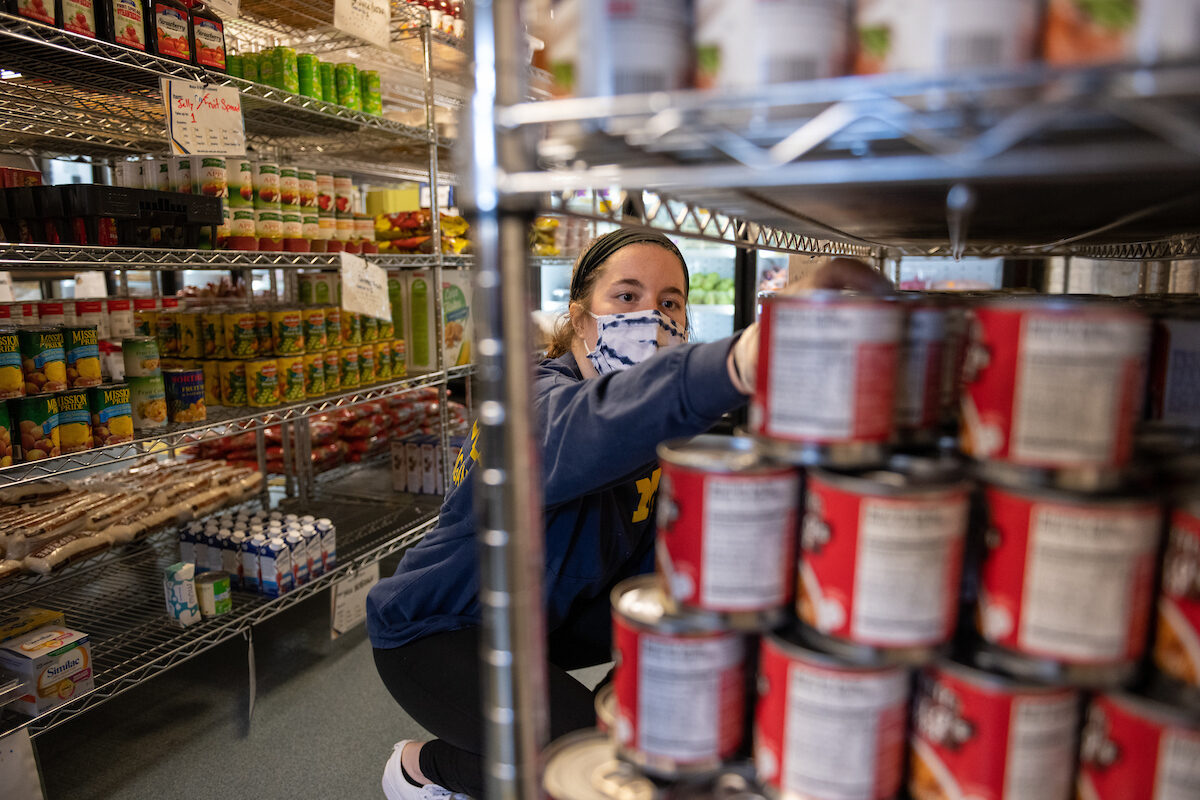 Food insecurity is an existential threat to more college students than you may realize. U-M's food pantry blends research and reality to find a solution.
The spread offense isn't the only thing that's changed in football. So have the words.

Dr. Oveta Fuller is a respected researcher in microbiology and immunology, an expert on viral infections. But her most vital work takes place outside the lab, when she combines her scientific knowledge with faith. Turns out that one of her most effective weapons against AIDS is the fact that she's not only a scientist, but a pastor.

Blacks with mental disorders often find comfort from their family and friends, but this support may result in them avoiding professional help. U-M's Robert Taylor says his study suggests "the presence of a strong social fabric that may buffer individuals from mental health problems."
Columns
President's Message

Mark Schlissel details the University's winter plans as COVID cases spike nationwide.

Editor's Blog

I once considered myself a 'starving student,' but I had no idea. Food insecurity on college campuses is real.

Climate Blue

Ricky Rood projects potential climate impacts under a new U.S. presidential administration.
'Behind the Walls' installed outside UMMA
Ann Arbor welcomes a monumental icon to State Street, thanks to long-time U-M supporters J. Ira and Nicki Harris. Spanish artist Jaume Plensa created this 25-foot-tall sculpture of an elongated human head with hands covering both eyes, now permanently installed at the museum's entrance. Share your impressions. (Click on any image to enlarge.)