Summer reads
A recent feature about "beach reads" in The New Yorker took an unexpected turn. Instead of the recommended list of titles to which we've grown accustomed, writer Katie Waldman reviewed a book about reading books. Books for Idle Hours is a new history by the academic Donna Harrington-Lueker, that "unpacks both the constructedness of 'summer reading' and its gravitational pull," Waldman writes.
There's no clear consensus on what defines a "beach read," but the publishing industry sure has fun with the concept. And Michigan Today joins that fun this month with a list of recent titles by fellow Wolverines that you might enjoy — now, or any time of year.
Poetry
Worn
By Adrienne Christian, BA '01
(Santa Fe Writer's Project, 2021)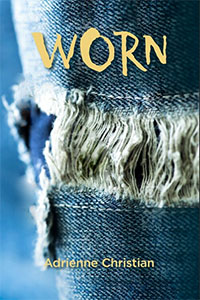 Tenderness meets pain meets joy here, offering up the voices of Black folks fostering connection with their children, their lovers, and themselves. This is the premise of Adrienne Christian's third collection of poetry, Worn (Santa Fe Writer's Project, April 2021), which takes the reader through love and longing and manifests how we all cope and get dressed again after the harsh reality of our world strips us naked.
"The way we clothe and accessorize ourselves can be a highly political act," the author says.
Christian is a recipient of the 2007 University of Michigan "Five Under Ten" Young Alumni Recognition Award. Learn more
 Let Them Be Left: Poems from Isle Royale
By Keith Taylor
(Alice Greene & Co., 2021)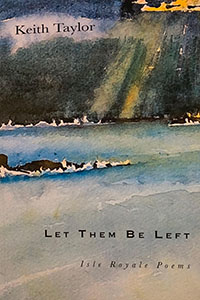 Keith Taylor's latest poetry chapbook is a collection of intimate observations of what he finds in his immersion in the wildness of Isle Royale, an island in the northwest part of Lake Superior.
In 1991 the National Park Service began an Artist-in-Residence program at Isle Royale and Taylor was one of the first three artists that summer. Twenty-eight years later he was asked to be a returning artist-in-residence, both to recreate his earlier time on the island and to help mentor some young artists chosen for its Teen-Artist-in-Residence program. The poems and prose passages in Let Them Be Left are the result of that 15-day stay in 2019, sometimes picking up on the themes in his work.
Taylor's last full length collection, The Bird-while (Wayne State University Press, 2017), won the Bronze medal for the Foreword/Indies Poetry Book of the Year. Taylor recently retired from U-M, where he taught Creative Writing for 20 years. Learn more
Thriller
Sleeper Agent: The Atomic Spy in America Who Got Away 
By Ann Hagedorn
(Simon & Schuster, 2021)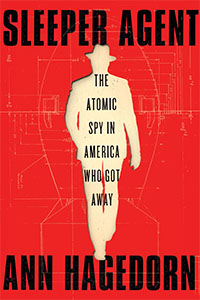 He was a U.S. soldier born and raised in Iowa. He charmed everyone he met, loved baseball, and revered Walt Whitman. He had full security clearance in America's top-secret project to build the first atomic bomb. He also was a Soviet military spy sending atomic secrets to Moscow.
And he was never caught.
A review in Publishers Weekly magazine describes this book by the former Wall Street Journal staff writer as "doggedly researched," a skill the author learned at Michigan.
Hagedorn is the author of five previous narrative nonfiction books (two with Henry Holt & Co. and now four with Simon and Schuster): Wild Ride, Ransom, Beyond the River, Savage Peace, and The Invisible Soldiers. Savage Peace, a biography of the year 1919 in America, includes the story of the "Polar Bears," meaning "Detroit's Own" soldiers fighting in northern Russia. Learn more
Sword of a Thousand Suns
By Norman P. Johnson
(Abbey Normal/Ingram, 2021)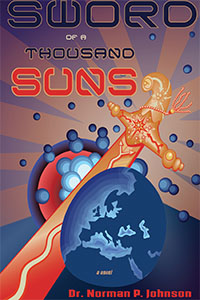 Stirred from the ashes of Tesla's grand experiments in Colorado and the Russian Tunguska event, Sword of a Thousand Suns is the story of a global fight at CERN over the next great discovery of nature's laws that, like Shiva's Sword, could be a godly power or planet destroyer.
In Johnson's second novel, physics dropout, Dr. Brad Jorsen is rocked out of his hermit's cabin in Crested Butte, Colo., when he saves Dr. Brenda Drake, a prominent physicist from the University of Michigan, in a high-profile hiking accident that kills many top-tier American physicists. It seems a religious right-wing organization, in return for political control of the U.S. government, has secretly become the stiff-arm of an international conspiracy to control the next great power upgrade at the Large Hadron Collider in Switzerland.
"I have tried to give the reader a shot at understanding the current situation in fundamental physics," Johnson says. "We think we know how to compute everything we see in nature. But physicists today feel there is something very big that is missing from successful Standard Model theory that we have developed so far. "
The author completed six years of graduate work in physics at U-M in the 1970s, including working at the Argonne National Laboratory. He later became one of the "Higgs Hunters" at the short-lived Superconducting Super Collider. Learn more
Young Adult
Leisha's Song
By Lynn Slaughter, MA '16
(Melange Books/Fire and Ice, 2021)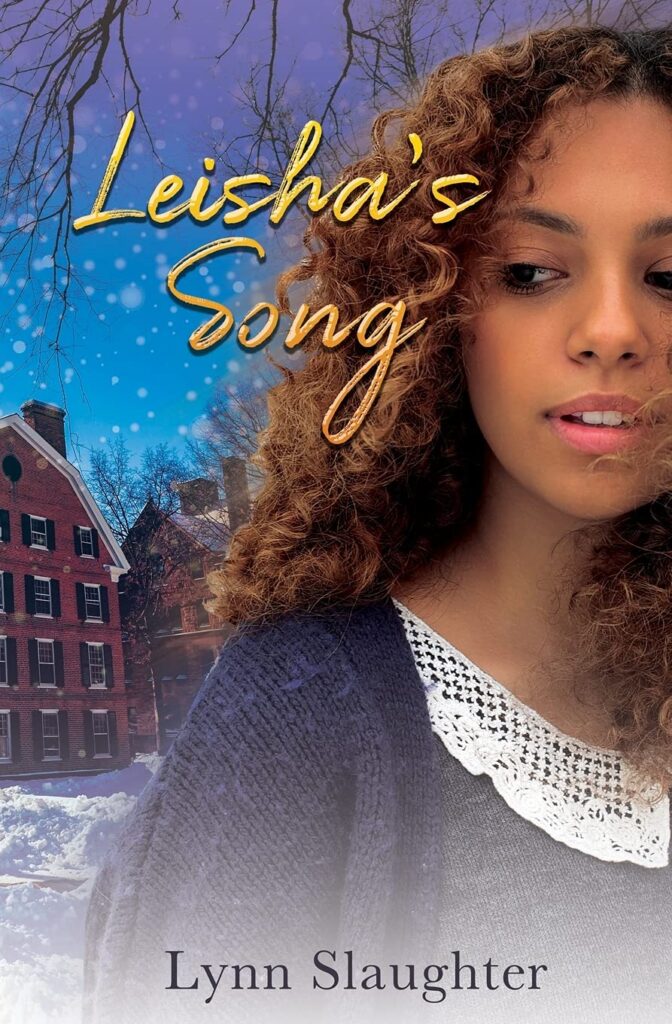 This coming-of-age novel explores the challenges of growing up when teens' passions and dreams clash with parental expectations. It also examines the role the arts play in building powerful connections that transcend racial and social class differences.
Protagonist Leisha knows something's wrong when her beloved vocal coach at boarding school resigns and disappears while preparing her prize students for a major vocal competition. Leisha is determined to finder her and make sure she's OK. Cody, a sensitive cellist joins her. Sparks fly, clues multiply, and romance blossoms, despite the disapproval of their families. And as Leisha draws closer to the truth about her teacher's disappearance, she puts her own life in grave danger.
Author Slaughter had a long professional career as a dancer and dance educator before earning her MFA in writing popular fiction. She lives in Kentucky and is working on her next novel, Deadly Setup. Learn more
 Dear Evan Hansen, The Novel
By Benj Pasek (BFA '06), Justin Paul (BFA '06) with Val Emmich and Steve Levenson
(Little, Brown Books for Young Readers, 2018 )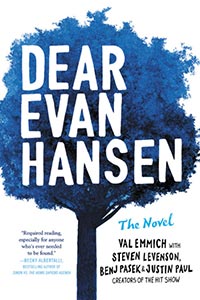 When a letter that was never meant to be seen by anyone draws high school senior Evan Hansen into a family's grief over the loss of their son, he is given the chance of a lifetime: to belong. He just has to stick to a lie he never meant to tell, that the notoriously troubled Connor Murphy was his secret best friend.
Suddenly, Evan isn't invisible anymore — even to the girl of his dreams. And Connor Murphy's parents, with their beautiful home on the other side of town, have taken him in like he was their own, desperate to know more about their enigmatic son from his closest friend. As Evan gets pulled deeper into their swirl of anger, regret, and confusion, he knows that what he's doing can't be right, but if he's helping people, how wrong can it be?
No longer tangled in his once-incapacitating anxiety, this new Evan has a purpose. And a website. He's confident. He's a viral phenomenon. Every day is amazing. Until he comes face to face with his greatest obstacle: himself.
A simple lie leads to complicated truths in this big-hearted coming-of-age story of grief, authenticity, and the struggle to belong in an age of instant connectivity and profound isolation.
The novel came on the heels of the wildly popular Broadway musical, written by the same creative team. Read an interview about the book in Michigan Today.
Essays/Culture
Trick Mirror
By Jia Tolentino, MFA '14
(Random House, 2019)

"There have always been social structures through which people generated an idea of themselves that they would then perform for others," says essayist Jia Tolentino. "It's not like 'identity performance' is something the Internet invented. But the Internet systematized and monetized it at an unbelievable scale. I think we're experiencing this kind of weird alienation and dislocation while so much [of our individual selves] becomes co-opted by capitalism."
In 2019, the New Yorker essayist delivered Trick Mirror: Reflections on Self-Delusion, a collection that reflects her complicated and provocative relationship with digital media. Not only did Tolentino grow up online, she found her voice there, as a review in the Guardian notes. It's been said she literally was "formed online," writing and editing at thehairpin.com and jezebel.com.
The essays in Trick Mirror are about "the spheres of public imagination that have shaped my understanding of myself, of this country, and of this era," the author writes. That includes Internet culture, reality TV, feminism, drugs, religion, and the concept of "optimizing" at all times. The book also takes a close look at how American society demands a level of self-deception from its citizens, both individually and collectively. Learn more
Lifestyle
Chatter: The Voice in Our Head, Why It Matters, and How to Harness It 
By Ethan Kross
(Random House, 2021).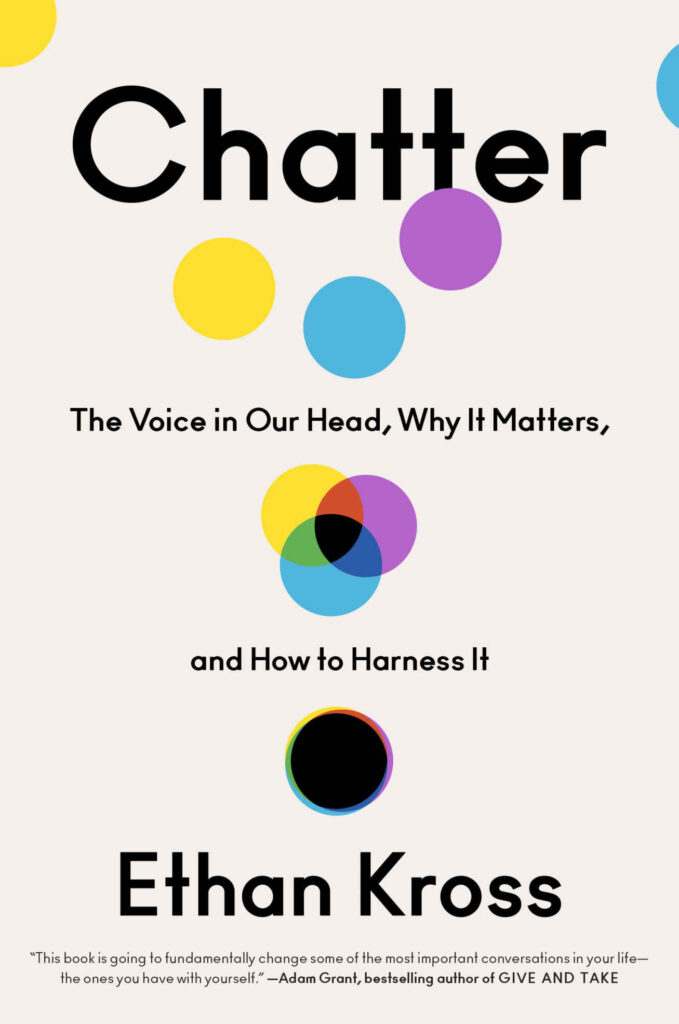 Tell a stranger that you talk to yourself, and you're likely to get written off as eccentric. But the truth is we all have a voice in our head.
In his new book, Chatter, U-M professor/author Kross interweaves behavioral and brain research from his Emotion & Self-Control Lab with colorful real-world case studies to explain how these conversations shape our lives, work, and relationships.
"When we experience problems, we tend to focus inward to make sense of them and to find solutions," Kross says. "But those attempts to turn inward often backfire. We end up ruminating, worrying, and catastrophizing over negative experiences — past, future, or things we're going through right now. I call that 'chatter.' It's that feeling of getting stuck. We're trying to find a solution but we're not getting there."
Kross is one of the world's leading experts on controlling the conscious mind. He has participated in policy discussions at the White House, and his research has been featured in The New York Times, The New Yorker, The Wall Street Journal, USA Today, New England Journal of Medicine, and Science. Learn more
Enough About Me – The Unexpected Power of Selflessness
By Richard Lui, MBA '01
(Zondervan Books, 2021)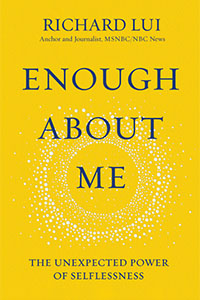 What if your path to a more successful, healthy, and satisfying life is actually not about you?
When his father was diagnosed with Alzheimer's disease, Richard Lui did something tough.
The award-winning news anchor decided to set aside his growing career to care for family. Selflessness, however, did not come easily. So, this long-time journalist set out to explore why he struggled.
In every decision, big and small, Lui discovered hidden opportunities to put others ahead of himself. Similar to training physical muscles, we must train our decision-making muscles to choose others over ourselves in order to have unexpected smiles and renewed balance in our lives.
Lui digs into and shares stories from his seven-year "selfless" exploration, sharing practical tips, tools, and mnemonics learned along the way to help shift the way we think and live.
Lui ultimately shares how small choices toward selflessness are not a compromise, but instead a way to a more satisfying life. Choice by choice, step by step, the path to a more satisfying and fulfilling journey is right here in the people around us. Learn more


The Gift of Play: How Grandparents Enhance the Lives of Young Grandchildren
By Judith Van Hoorn
(Self-published, 2021)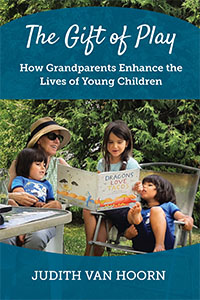 New and experienced grandparents will delight in this light-hearted book filled with charming stories, colorful family photos, insights, and tips. Dr. Judith Van Hoorn weaves grandparents' wisdom and favorite stories with professional insights to show how play enriches the lives of grandchildren, grandparents, and the whole family. Practical tips help grandparents discover new ideas for playing both in person and online. Grandparents' real-life stories and photos illuminate each chapter, from reading a favorite book to a toddler online, to speeding toy cars down ramp, to taking neighborhood nature walks. Play is a time for grandparents to recapture their childlike sense of wonder, a time to revel in spontaneous play, and special time to feel and express love.
Van Hoorn is professor emerita at the University of the Pacific. She has co-authored numerous articles and books on children's play, including Looking at Children's Play and Play at the Center of the Curriculum, the international bestselling textbook on play. She is a recipient of the American Psychological Association Presidential Citation given to outstanding psychologists, and an active member of groups working to improve the lives of young children and their families. Learn more
Michigan Stories
FBI Case files: Michigan – Tales of a G Man
By Greg Stejskal
(Arcadia Publishing and the History Press, 2021)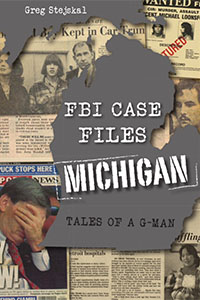 Across the Mitten and through the Upper Peninsula, the Wolverine State has witnessed some thrilling and historic federal cases. In Detroit, FBI agents took point investigating the kidnapping (and safe return) of a GM executive's son and in a manhunt for an armed killer in the north woods near Escanaba. The Bureau was called in to discover who poisoned patients at the Ann Arbor Veterans Hospital and for a grisly double homicide solved by a persistent and determined fingerprint examiner. Michigan agents spearheaded the first-ever investigation and prosecution of an Internet threat, and legendary football coach Bo Schembechler inspired an epic international undercover operation targeting the illegal distribution of steroids. Retired Special Agent Greg Stejskal recalls these stories and others from more than 30 years as a G-man in Michigan.
This former FBI special agent-turned-author was assigned to the Detroit Division in the '70s. He spent virtually his entire FBI career in Michigan. After retiring in 2006, he began writing columns/stories for a federal law enforcement blog and several other publications. He lives in Ann Ann Arbor with his wife. Their children are both graduates of U-M. Learn more
Wild Blueberries: Tales of Nuns, Rabbits & Discovery in Rural Michigan 
By  Peter Damm, BA '71
(O'Brien & Whitaker, 2019)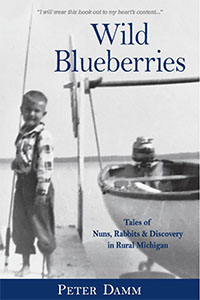 Nostalgia is a tricky thing. It lures you into its comforting thrall with a scent, a song, a vision. You smell Coppertone and you're a blissful 11 years old at Lake Michigan. You hear Dionne Warwick and you're bouncing along in a 1972 station wagon with no seat belt. You see a hand-painted sign that reads "Cold Pop" and you are home.
But nostalgia also can break your heart – in the best possible way. The fonder the memory, the sweeter the tears and Peter Damm, BA '71, plays with that tension in this wistful and sensitive book of essays. The youngest of six Catholic children growing up in Flushing and Grand Blanc, Mich., Damm spent his boyhood summers at the family cottage on the south side of Platte Lake. The setting is as much a character in the book as the people who animate Damm's stories. The wild blueberries are a recurring theme.
Now based in the small town of Albany, near Berkeley, Calif., Damm writes about autumn in Northern Michigan with lyrical wonder. "It is memory, connection, reverence, and sensation. There exists in those trees for that short span of time a mixture of color and light, of dryness and moisture, chill, warmth, and foreboding that moves me to silent awe. It portends death while being unshakably bound to a basic force of life and renewal." Learn more
LGBTQ
The Unpunished Vice – A Life of Reading
By Edmund White, BA '72
(Bloomsbury, 2018)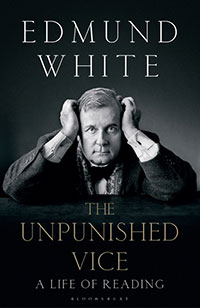 As literary icon Edmund White approached the stage at the Lambda Literary Awards in New York in early June 2018, he was dwarfed by a quilt-like collage of his own book covers lighting up a screen. It was a sight he hardly could have imagined as a gay youth searching for books that reflected his experience.
In the Unpunished Vice, the author reflects on his life through the books he has read: Proust's Remembrance of Things Past, which opened up the seemingly closed world of homosexuality; the Ezra Pound poems adored by a lover he followed to New York; the biography of Stephen Crane that inspired one of White's novels, and more.
His larger-than-life presence on the literary scene lends itself to fascinating, intimate insights into the lives of some of the world's best-loved cultural figures. With characteristic wit and candor, he recalls reading Henry James to Peggy Guggenheim in her private gondola in Venice and phone calls at eight o'clock in the morning to Vladimir Nabokov — who once said that White was his favorite American writer.
The author has some 26 books to his credit — even he isn't sure how many — across a broad range of genres. Learn more