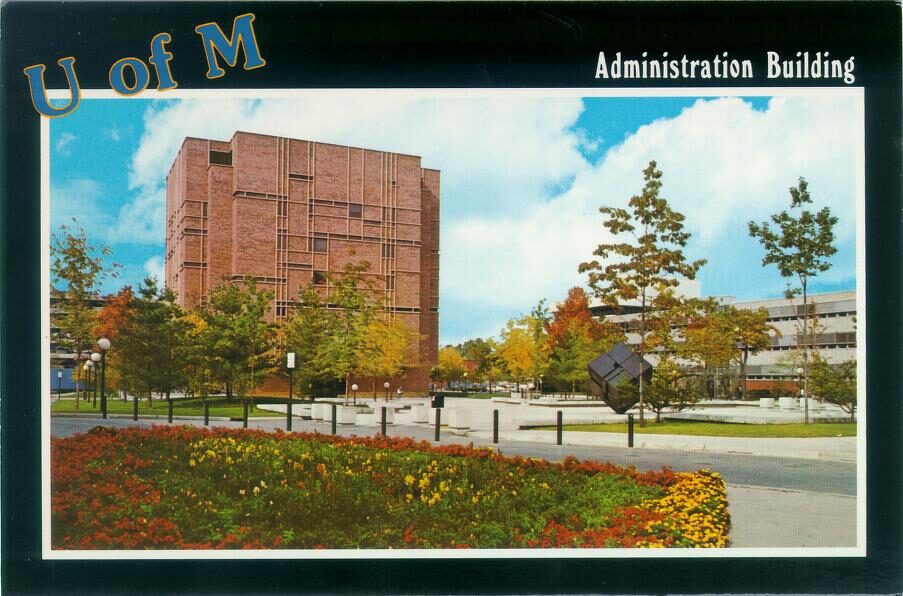 No, it wasn't designed as a fortress against student radicals. But it could have been, based on architect Alden Dow's 'Michigan Modern' aesthetic. The administration's homely headquarters has gained few admirers since opening in 1968; now it's staring down the wrecking ball.
Blacks with mental disorders often find comfort from their family and friends, but this support may result in them avoiding professional help. U-M's Robert Taylor says his study suggests "the presence of a strong social fabric that may buffer individuals from mental health problems."
Columns
President's Message

Winter is coming, and COVID-19 activity is up statewide.

Editor's Blog

In 1971, it took an actual Beatle to get you out of jail for marijuana possession.

Climate Blue

A November visit to A2 may be picturesque, thanks to the late-changing leaves. But there's more to that story.
Spectrum Center: 50 and Fabulous
In 1971, U-M opened the first center for the lesbian and gay community on a college campus. With sexual orientation, gender identity, and gender expression as its framework, the Spectrum Center staff strives for an inclusive campus community where social justice inspires engagement and equity. (All photos courtesy of the Spectrum Center.)